On Thursday, February 16, 2023, at 10:30 a.m. a work meeting was held in Asuncion, Paraguay, involving the Minister of Sports of the Republic of Paraguay, Mr. Diego Galeano Harrison, the members of the Executive Committee of FETREP and the President of the
Central and South American Taekwon-Do Federation ITF (FCST), Master Abelardo Benzaquén.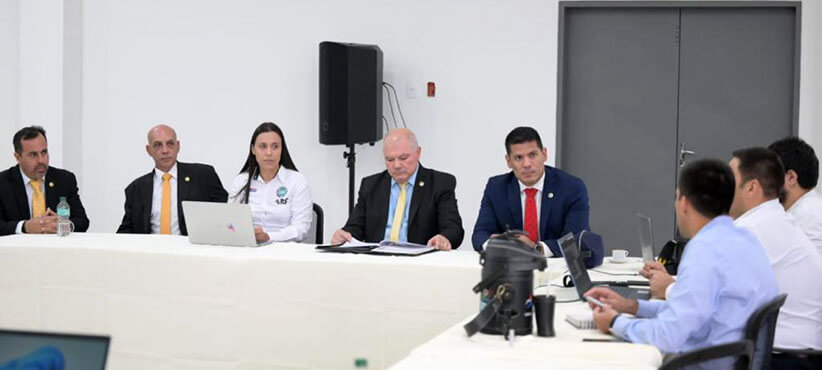 On the occasion, the FETREP directors presented their institutional project for the current year. On the
occasion, Master Benzaquén was received by the Minister of Sports, paying his respects and presenting to the Minister a brief review of the steps being taken at the official level to update all documents of the FCST, the approval of its new Statute – updated to the Law of Sport of Paraguay – and holding its Annual Ordinary and Extraordinary Assembly as well as the elections of the Board of Directors on May 12 at the Pan American Championship 2023 in Mar del Plata, Argentina.
On the other hand, Minister Diego Galeano Harrison committed his personal and institutional support so that the procedures that are being carried out can be completed soon and without inconveniences.
After the official meeting, Master Benzaquén shared a working lunch with members of the Board of Directors of FETREP and then formalized various legal actions related to the FCST, including the registration of the FCST trademark in Paraguay.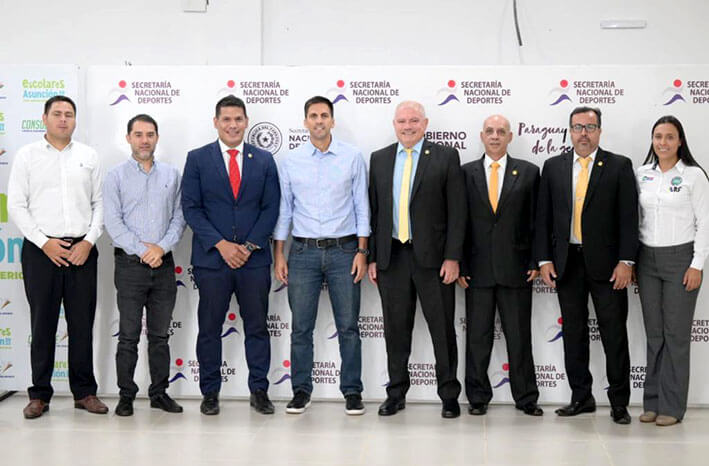 The President of FCST, Master Benzaquén and the members of the Board of Directors thank the Executive Committee of FETREP and especially Dr. Fernando Arrúa León, President of FETREP and Legal Advisor of FCST for the collaboration provided. They also thank the President of the ITF, Grand Master Paul Weiler for his permanent support to the management of this Board of Directors. They extend their gratitude to Master Leo Oros Duek, who forms a liaison between FCST and the ITF Executive Committee.
On behalf and representation of the FCST Board of Directors:
Master Abelardo Benzaquén, FCST President
FCST BoD Members
Grand Master Raúl Sánchez
Sabum Nim Tulio Flores
Grand Master Omar Merodio
Sabum Nim Gustavo Livon
Sabum Nim Brian Buck
Sabum Nim Fernando Arrúa (FCST Legal Advisor)