The Harmony Programme was launched in 2015 by the ITF. This exciting new initiative is based on integrating those aged 50 and older into ITF Taekwon-Do by adapting the ITF syllabus to suit those wish to start training in later life. It aims attract a new age group to our wonderful art by catering to their needs in a more harmonising way.
At present, the life of a man or woman is prolonged much more than a few years ago, mainly due to the exercise and the advancement of medicine.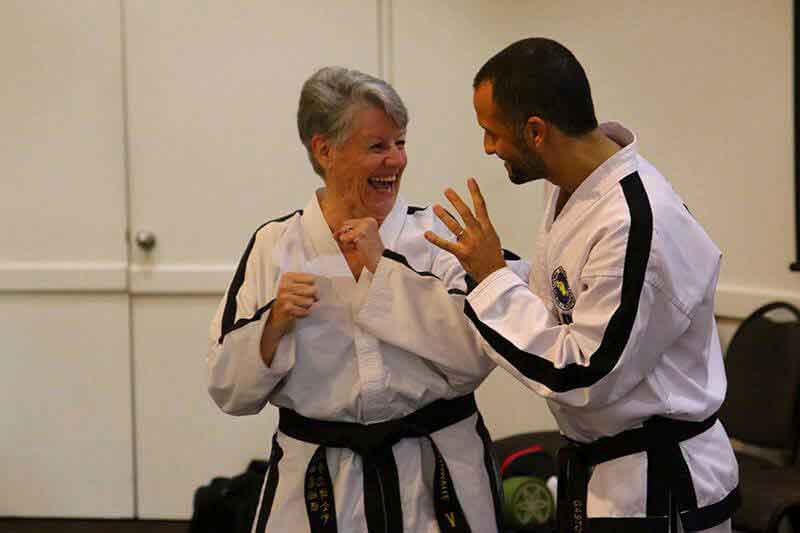 However, many of these senior people do not find any exercise which results attractive to them, which is why they feel marginalized and not taken into account. But they are wrong; here comes a wonderful tool to enjoy Taekwon-Do, particularly if one is an older adult.
From now on, then, within the teaching of Taekwon-Do ITF, older adults constitute a "specialty" that transforms us into the first martial art with a specific program for those ages.
Our program is specifically adapted for people with advanced ages who want to work their bodies and minds with a special body care.
This program has as aim that the practitioner improves their quality of life, from the physical and social aspects through the practice of Taekwon-Do.
The exercises in this program are designed to work the qualities that need to be strengthening in these ages within a framework of security, which will provide the practitioner physical independence and self-confidence.
The ITF introduces this program in order to include all the age bands of the society, providing our seniors an opportunity to do an activity in a pleasurable way with countless associated benefits.