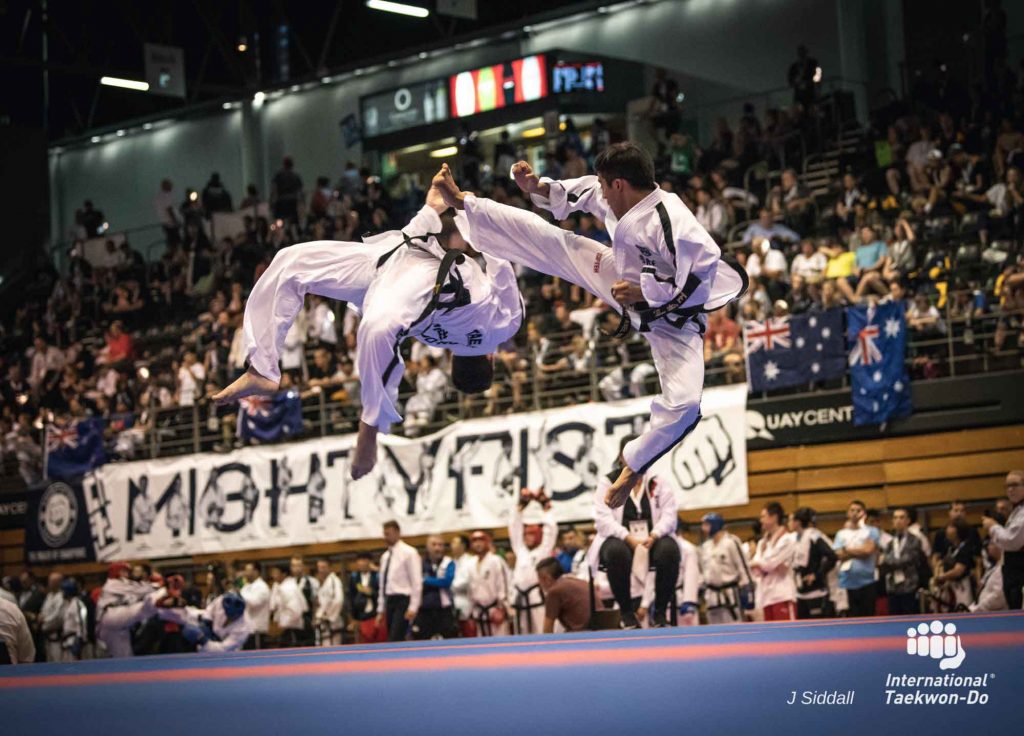 Pre arranged free sparring shall consist of movements as shown in the ITF Encyclopaedia, Manuals or CD Rom and as taught during the International Instructor Courses.
Divisions
Male, Female and/or Mixed Couples.
Junior and Senior
Each Team shall consist of two (2) participants that follow a prepared scenario, which enables them to skilfully exhibit a wide variety of techniques without fear of injury.

Each Team shall perform one at a time and the Referees shall assign points from 0-10 according to the performance, taking into consideration the following criteria:

a. Choreography & Team work.
b. Technical Content.
c. Sine-wave.
d. Power.
e. Breathing.
f. If one or both team members perform more than a combined total of three (3) acrobatic sequences of technique during the bout, the team shall receive 0 points.
Please see the full Bylaws: Championships Rules & Regulations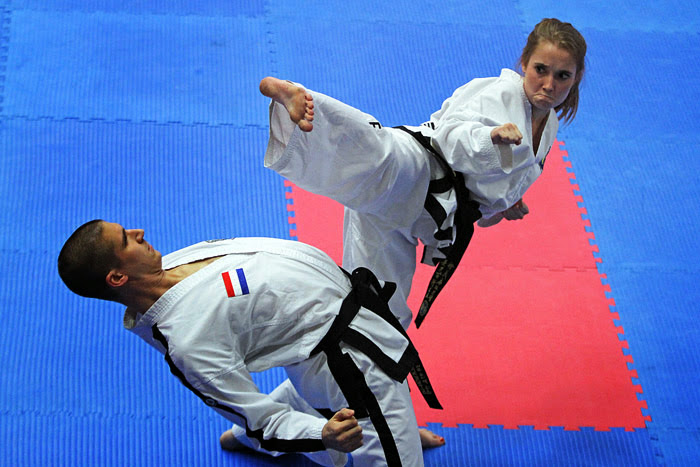 ---
---