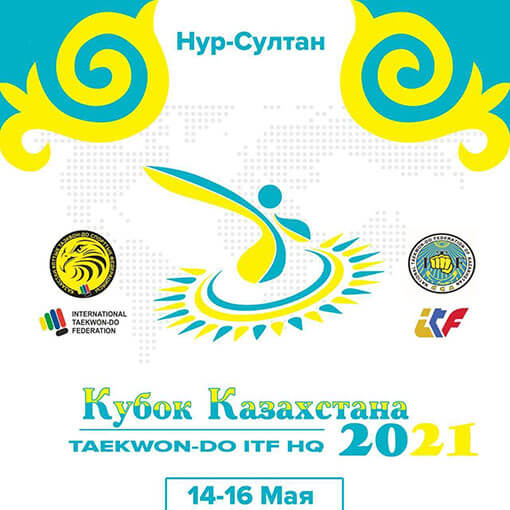 On 14-16th May 2021 in Nur-Sultan city was held first Taekwon-Do ITF Kazakhstan Cup among children, cadets, pre-juniors, juniors and adults. This is first tournament for all ITF groups, as we said before in Kazakhstan we have one ITF. It was great challenge for athletes and coaches to show their skills, professionality. We prove that all the groups can communicate with each other's, we destroyed the "walls", now we build new future of ITF in Kazakhstan, because we leave in Kazakhstan, it's our home.
The Cup of Kazakhstan was held in the city of Nur-Sultan, Sports Arena "Sairan-Arena". During the competition, all safety measures were observed in accordance with the resolution of the Chief Sanitary Doctor of the city of Nur-Sultan and the Competition Regulations. We have agreement with Sport Management Department.

The tournament brought together athletes from 12 regions and 3 cities of republican significance: Zhambyl region, Turkestan region, Pavlodar region, East Kazakhstan region, Aktobe region, Almaty region, Akmola region, Karaganda region, Almaty, Nur-Sultan, Shymkent.
The competition was held for 2 days: 15-16th May 2021. The total number of athletes was 352 participants, more than 50 coaches, over 30 umpires, 3 rings. First day participated only kids and cadets and pre-juniors, second day we prepared for juniors and adults.

Nominees, all the umpires and referee awarded with trophies.
Best Umpire – Mr. Rustam Abdullayev
Best Central Referee – Mr. Adi Dossabayev
Male – 240 participants
Female – 112 participants
The competitions were held in the following disciplines:
1. Matsogi (sparring) – personal competitions.
2. Tul (Patterns) – personal competitions.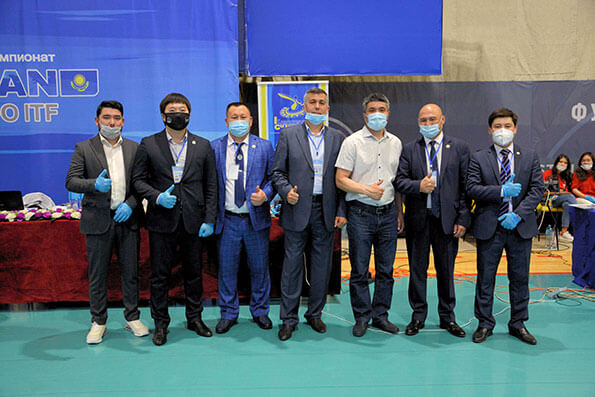 On this tournament NSFT was organizer of Taekwon-Do ITF tournament with the agreement of Kazakhstan Traditional Taekwon-Do ITF Federation.
We provide our Online registration service Kaz.mytkditf platform, and TKD ITF scoring system, special thanks for supporting Mr. Alex Sajnovetski (Israel ITF Federation).
As we said before according to our laws all ITF Tournaments and event should be agree with official representative, Taekwon-Do ITF under NSFT.



Tournament Director – Mr. Nurlan Abenov
Tournament secretary – Mr. Serik Abdukhamit