The VIII. Taekwon-Do World Cup in Koper, Slovenia, was originally scheduled for 2020 and has been rescheduled for 2022 due to the COVID pandemic. The local organizers led by Grand Master Wim Bos and Master Tomaz Barada, prepared an exceptional event in the historic city of Koper at the Adriatic coast. The World Cup 2022 starts on Monday October 3, 2022 with the opening ceremony and ends on Saturday October 8, 2022, with a gala presenting selected finals and the closing ceremony.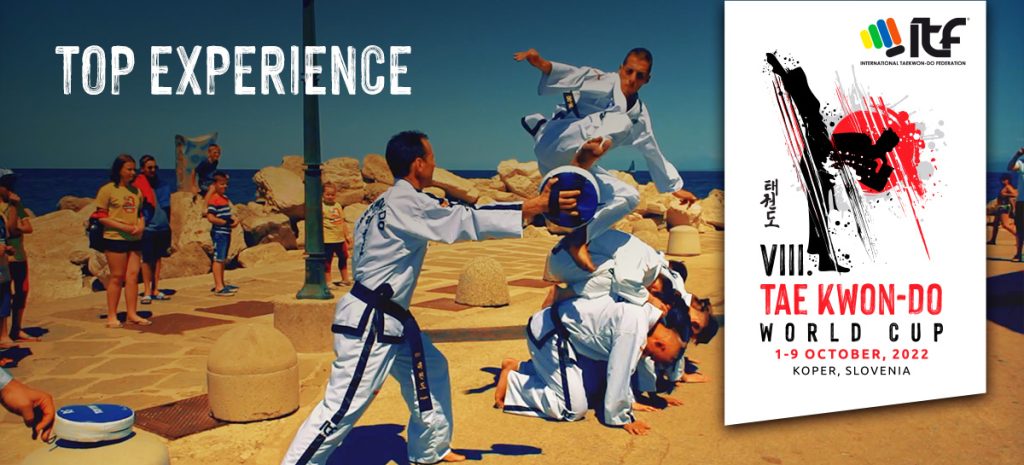 All information on the VIII. Taekwon-Do World Cup 2022 can be found at the organizers website https://itfworldcup2022.si/ and in the official invitation.
The organizers provide a livestream free of charge. The links to the livestream will be available on the official website.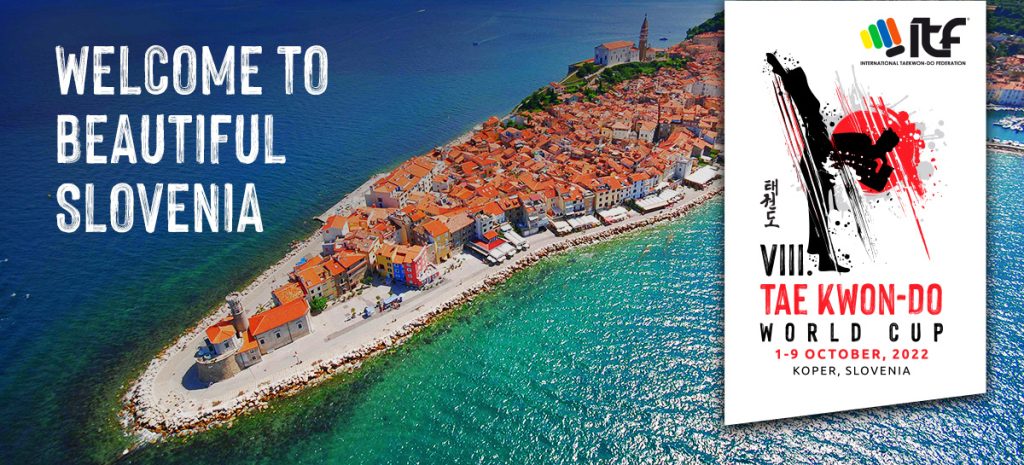 All disciplines of competition are shown at the World Cup, ranging from individual and team pattern and sparrring to power breaking and special technique as well as pre-arranged sparring. The World Cup is tournament open to schools and all black belts as well as blue and red belts. Futher information on ITF competition can be found on our website and in the official ITF rules of competition.
In total, there will be 1304 athletes from 123 teams and 52 countries with a total 2903 entries competing in 214 categories for the World Cup title. More than 100 umpires on and off the mats ensure a safe and fair competition according to the latest rules. The full schedule and all draws are available at sportdata.org.
Daily updates of the World Cup and more information around the biggest event in the ITF calendar in 2022 will be posted in the special section on our website and in social media.