Even on weekends we work for the members – 9 hours meeting at ITF HQ on Saturday, September 17th

On Saturday 17.09.2022 the ITF President, GM Paul Weiler, the ITF Secretary General, Master Tadeusz Loboda, the ITF Treasurer, Master Leonardo Oros Duek met with the accountant for Switzerland, Master Jorge Züger, at the ITF HQ in Poland to discuss the future accounting procedure which has to be adapted to the Swiss law. Important questions and problems could be clarified, which will lead to a better understanding and handling.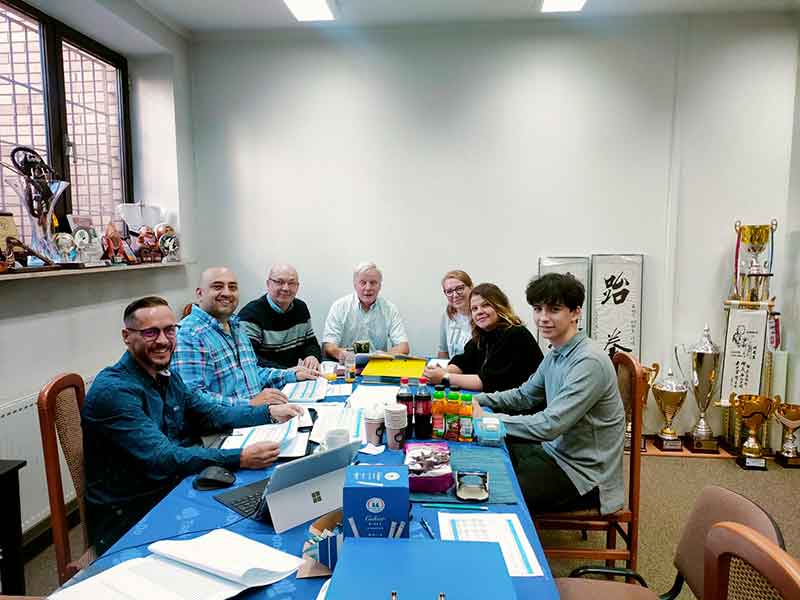 They were supported in this meeting by Malgorzata Rogaczewska, Izabela Ostrowska and Bartlomiej Grochowski, who made an important contribution with administrative tasks. Furthermore, the final version of the Congress book was discussed and finalised, which will be sent next week.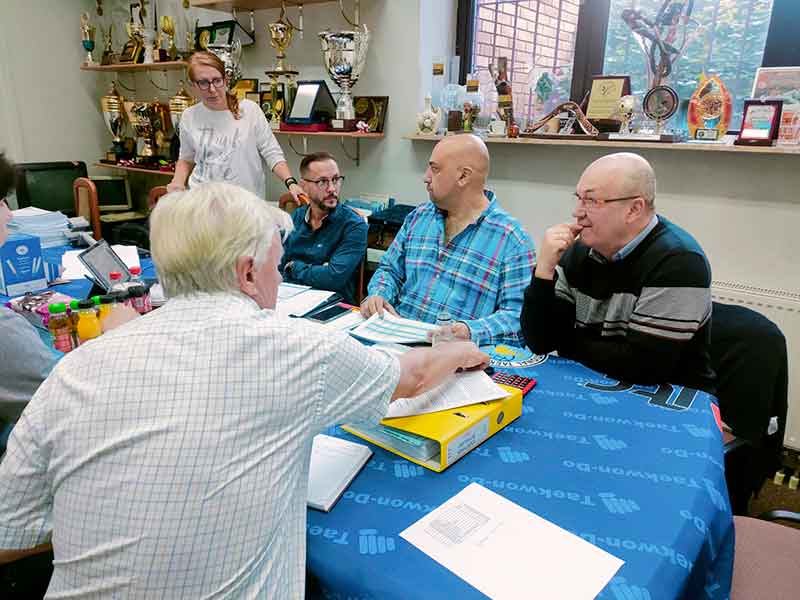 Tomorrow, Sunday 18.09.2022, the 28th Board of Directors Meeting will take place since Inzell and will also be very busy as the VIII ITF World Cup will be held in two weeks and a lot of planning needs to be decided.