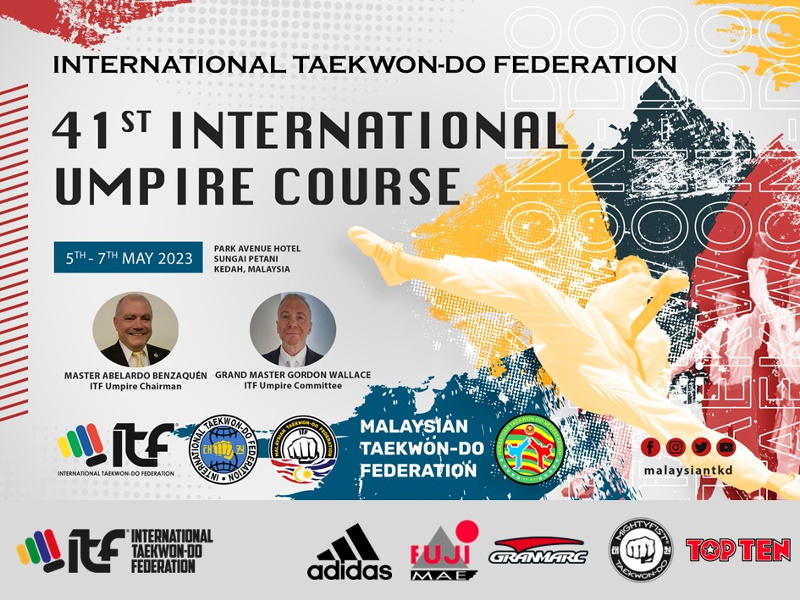 We are pleased to announce that the 41st IUC 2023 will be held in Sungai Petani, Malaysia from May 5-7, 2023. This #41stIUC2023 is open to all #ITFTaekwonDo members around the world from any federation.
Members from other federations or outside Malaysia may submit the application form, along with accommodation form to [email protected]. The final course fee will be confirmed upon verification of the country's economic status.
Due to venue capacity and to maintain the quality, the course participants are limited to the first 100 registrants only. Kindly submit your registration with full payment by 31st Mar 2022!
See you soon in Sungai Petani!