Portoroz, Slovenia June 8th-11th
Tafisa (The Association For International Sport for All) held its 27th World Congress at the Hotel Bernardin, the same place where ITF will have the World Cup in October. The World Congress was the edition that was supposed to be held in 2021, but due to the pandemic it was postponed for a year.
As one of the 56 International Members of the association, and supporting the 'Sport for All' movement, the International Taekwon-Do Federation participated at the World Congress, represented by Master Annick Van Driessche (Board Member).
On June 8th, the First International Members Meeting took place with 17 international federations represented. As the role of the international members is becoming bigger, and the number of international federations is becoming larger, it was an excellent opportunity get to know each other, to present the own federation and to receive more information on the structures and projects of Tafisa. The meeting was very constructive.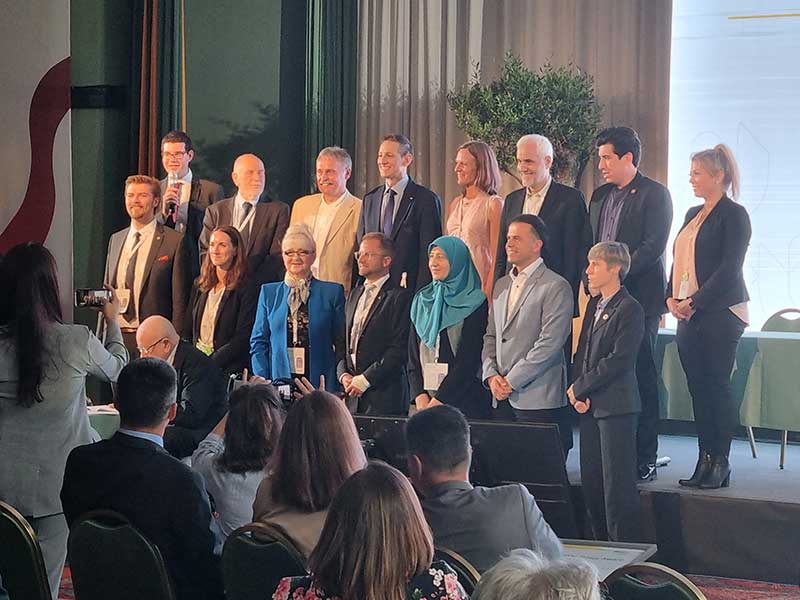 June 9th started with the Official Opening Ceremony, with music, demonstrations and short speeches by the Tafisa President, the President of the organizing committee and representatives of UNESCO, IOC and WHO. 
During the day, several plenary sessions took place on different topics. In the evening the first signing session of the INTERACT pledge took place. INTERACT is a project of Tafisa with several partners, like, e.g., the European Community, in which international federations are encouraged to promote 'Sport for All'. A declaration was made, the federations were asked to sign the commitment to empower the principle of Sport for All and inclusion. During the first signing session, during a ceremony in front of an audience, 17 international federations signed the declaration. Master Annick had the honour to sign as representative of the International Taekwon-Do Federation. Meanwhile each of the representants had the chance to explain how this corresponds with the values of their federation.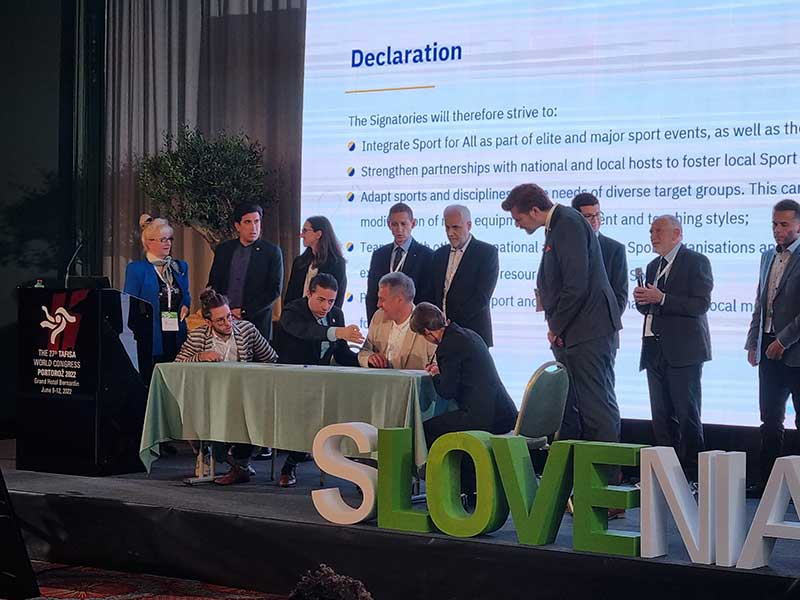 On June 10th more plenary sessions and debates were organized. In the afternoon the General Assembly gathered for a Congress Meeting of over 4 hours. For the first time ever, due to a change in the statutes in 2019, International Members like ITF had the right to vote. Several decisions were taken, there were other changes in the statutes, and there were elections for a new President and Board (until 2025).
The next Tafisa World Congress, and General Assembly, will take place in Düsseldorf, Germany in 2023.