The Harmony Committee, represented by the Chairman Gastón Casero and member Eduardo Quinteros, was present at IIC 153, held in the town of Pilar, Buenos Aires, Argentina, on May 27 and 29, 2022.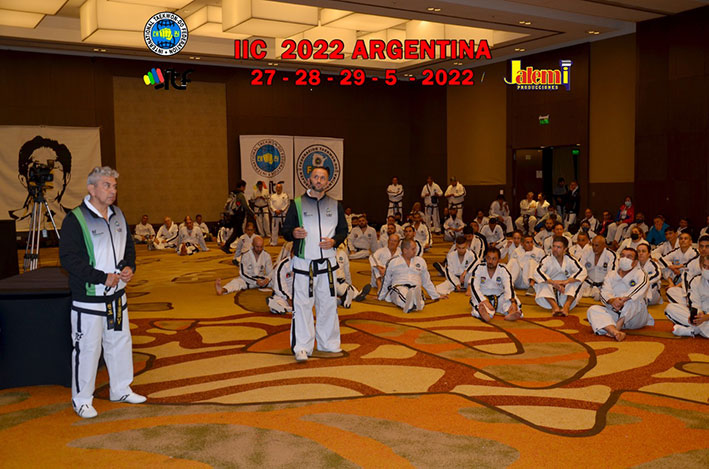 That event had more than 800 participants, the second largest number of participants in ITF history and only surpassed by an IIC in 2015 in Argentina which had 1,054 attendees. With an excellent reception by Grand Masters, Masters and Instructors, the work carried out by the Committee during this last period was presented.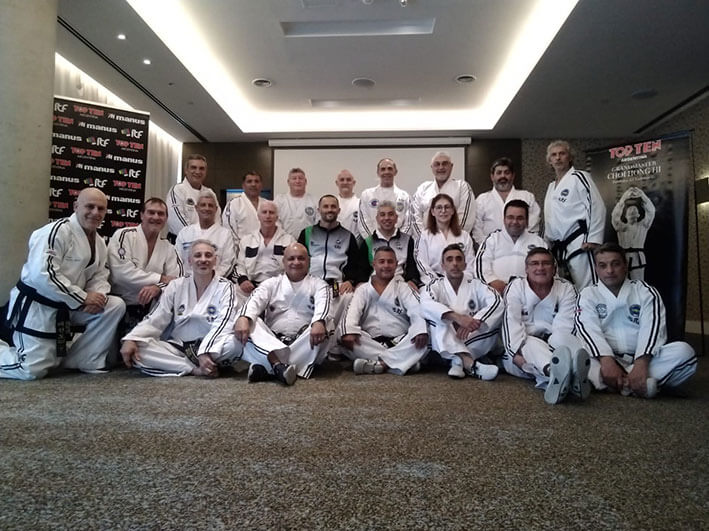 Among the topics that were discussed, the introduction to the Harmony Program was discussed, and some exercises adapted for elderly people were shared. Likewise, reference was made to new projects on which the members of the Committee are working and a series of digitized forms were also presented to facilitate the registration and evaluation of the students, as well as to be able to make returns in a more executive manner. For this, the social networks through which those interested can communicate and have all the information related to the work of the Committee were shown.
The speakers thank the ITF president, GM Paul Weiler, and the Chairman of the Technical and Instruction Committee, GM Héctor Marano, for their unconditional support of the Program. Thanks were extended to the Technical and Instruction Committee, to the Inclusion Committee, to the Children's Development Committee, and to the Development and Communication Committee for their excellent teamwork.