ITF England hosted the 157th International Instructors Course over the weekend of 15-17 July in Newcastle upon Tyne, England. The course was officially opened by Master Philip Lear, the ITF Board Member.

Led by Grand Master Hector Marano, Grand Master Lan and Grand Master Laquerre took the participants through all of the 24 patterns over the 3 day course. Session 3 on the Saturday afternoon was led by Grand Master Nardizzi, which concentrated on the TKD Kids Course. This was delivered in a humorous and fun filled manner, which engaged all of the participants and which will equip them to lead Taekwon do sessions for younger children.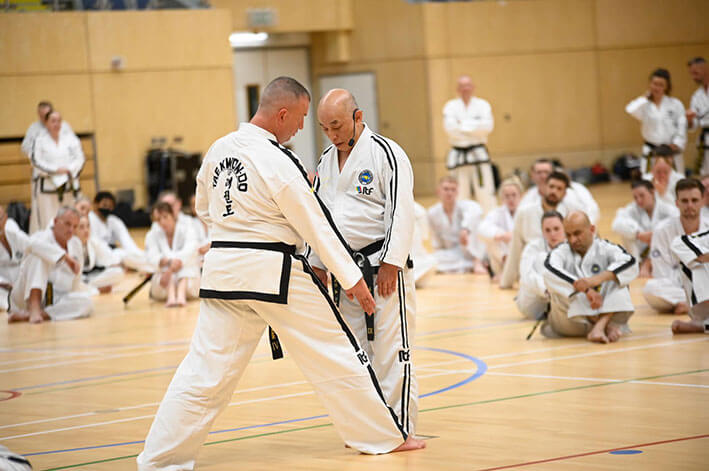 There were over 220 participants from England, Scotland, Ireland, Wales, the Netherlands, Norway, Switzerland, Italy, Finland, Germany, not to mention young Connor Plumb, who has travelled all the way from Oregon in the USA to attend.
Grand Master Gordon Wallace was presented with his Grand Master Certificate at the opening ceremony, and together with Grand Master Orello Ellis assisted with corrections throughout the course.
The degree promotion test was held on Saturday afternoon. All participants completed patterns, 3 step, 2 step, 1 step and free sparring, self-defence and power test. All of the entrants were promoted; Masters, Adrian O'Mahoney, Anthony McKenna, Frank Murphy and Terry Donnelly were promoted to 8th degree.

Brett Stronach, Stephen Tapilatu, Ann-Marie Kinsella, Kevin Kinsella, Declan McMullen were promoted to Master, and Francois Couture was promoted to 6th degree.
The social function was held on Saturday evening at the historic Mansion House in Newcastle, the home of the City's Lord Mayor. Sunday saw the final session, which covered the remaining patterns and any technical questions which the Grand Masters answered using their vast knowledge of Taekwon do.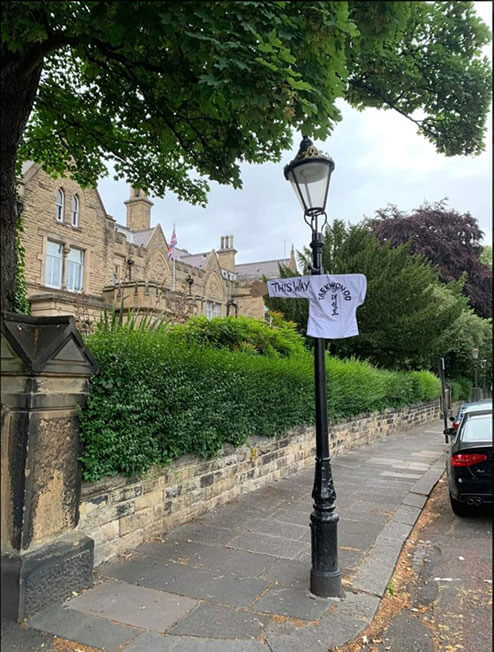 Master Anthony Mackenna
IIC Organizer