As a tool for the development of Taekwon-Do
Grupo Vicario of Argentina continues to work hard so that Taekwon-Do contributes to improving the quality of life of all.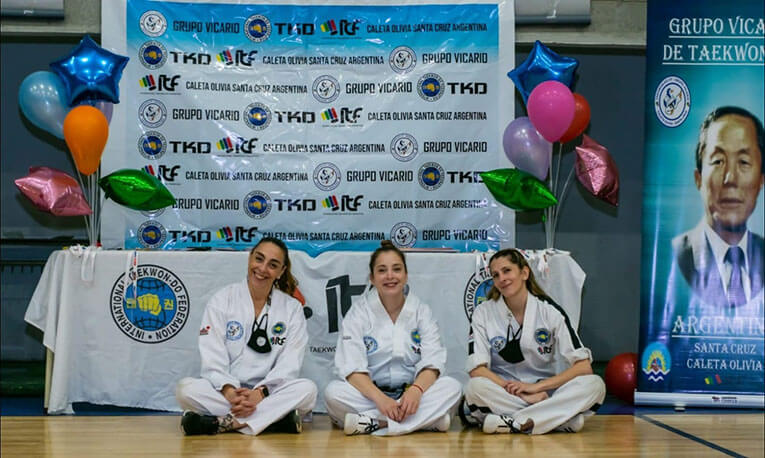 This opportunity focused on children through an activity that has already proven its success and that, little by little, is gaining followers among our members.
And in this particular case, in one of the most remote places in the world.
Caleta Olivia, the city of origin of Grupo Vicario, is located in the province of Santa Cruz, in the extreme south of South America.
On October 2, 2021, the 5th Edition of the "Taekwon-Do Children's Skills Games" was held.
According to Marisol Vicario, a collaborator of the World Kids Committee, a member of the FETRA kids committee in Argentina, and one of the creators: "This time the topic addressed was An Adventure in the Circus.
The idea was to provide a space surrounded by magic and fantasy where the practicing Taekwon-Do students live an adventure, developing all the skills they acquire from class to class but in an environment consistent with their emotional and biological development. "
Anabel Vicario, also a member of the ITF Inclusion Committee, tells us: "With this concept, various activity stations were developed in which children must meet multiple challenges to strengthen their motor and perception skills playfully.
In each station, the children use their sensory perception, fine motor skills, timing coordination, and resolution of grasping abilities. "
Pamela Vicario also tells us that: "One of the areas, in particular, was designed so that children could release their emotions and stress, through the energy in the execution of a blow, finally checking the degree of satisfaction that this provokes in the children. practitioners. "
But the success of this type of activity is reflected in the participating children and the parents who, of course, accompany their children and check their psychomotor evolution.
A profoundly grateful fact to the teachers, especially in these quarantine times that we have had to go through.
Without a doubt, it is a source of pride for the ITF to spread this type of work, carried out in silence, with passion and intelligence, in the most remote places of the world.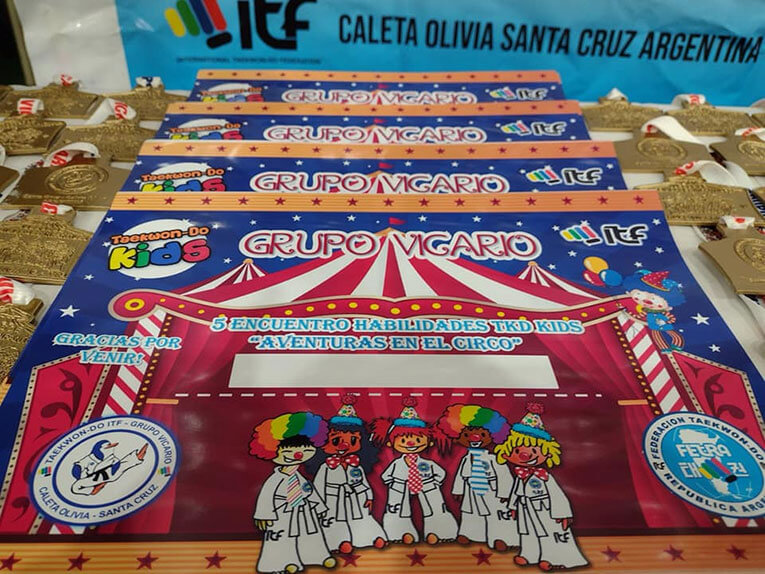 And we share it with all our affiliates intending to inspire more and more instructors to be encouraged to create activities that improve the quality of life of their children.
Those who want more information on how to implement this type of activity, we invite you to contact the instructors of the Vicario Group by email [email protected].
Thus they will be able to receive all the necessary advice on logistics and work methodology issues.
Together, the ITF continues to work to improve our lives.