4th December 2022, Cyberjaya – A grand centralised training session was held in Malaysia by Putrajaya MTF, which is one of the Associate Members of the ITF National Association – Malaysian Taekwon-Do Federation (ITF) @ MTF. The Putrajaya MTF Centralised Training 2022 was held at The Barn in Tamarind Square, Cyberjaya between 9.00 am and 6.00 pm. More than 350 members, aged between 4-18 years old from 8 different states of Malaysia attended this national-level training session.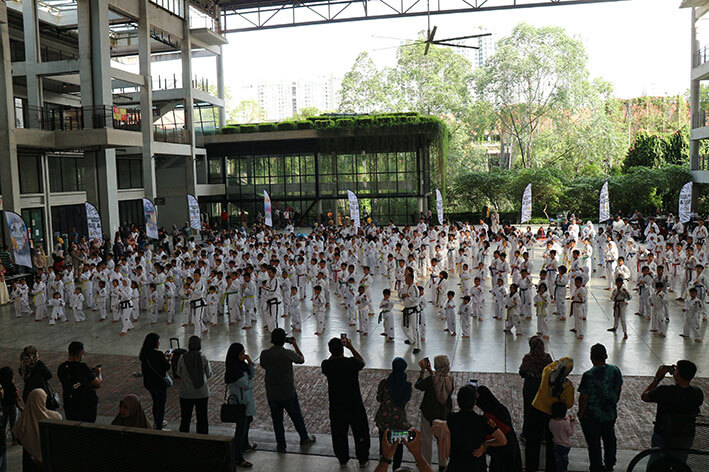 The objective of the year-end centralised training was to give experience and exposure to the younger ITF members in Malaysia to train with the National Head Coach, Master Yong King Chong & National Team Captain, Sabum See Kean Piew who became champion in several categories in the recent 8th ITF World Cup 2022, in Koper, Slovenia.
Following the positive feedback from the participants and parents, the MTF President, Master Najmi Abdullah congratulated the organising chairman, Sabum Hafidz Russly and his secretariat for organising this centralised training that focused thoroughly on promoting ITF Taekwon-Do at the grassroots. Sabum Hafidz also appreciated the State Chief Instructors and Black Belts for making the majestic event successful. He hopes more centralised training sessions will be organised throughout the country and improve the standards of ITF Taekwon-Do in Malaysia.
Click on this web link for more pics of Putrajaya MTF Centralised Training 2022.