The 1st ITF President Cup Taekwon-Do Tournament Nisikhola, Baglung Gandaki Rural Municipality Province of the Federal Republic of Nepal, was successfully completed with ITF Nepal Junior participants.
80 participants around the Nepal with the 45 male and 35 female were participated.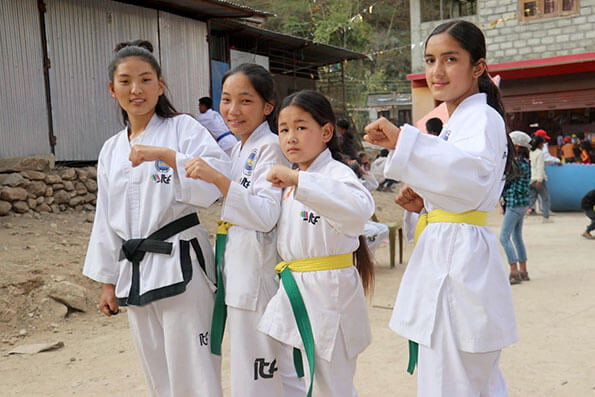 The sparring category from 20K.g to 60 Kg of Male and Female each.
In detail, the weight categories were divided into 20-25 kg, 25-30 kg, 30-35 kg, 35-40 kg, 40-45 kg, 45-50 kg, 50-55 kg ., 55-60 Kg. both male and female.
The best player awarded to male Mr.Rabin Gurung.
The best player awarded to female Miss. Aarati Chhantyal.
The tournament organized by the Rural Municipality and managed by the Baglung Distrist Taekwon-Do Club approval by the ITF Taekwon-Do Nepal.
All the medal and certificate has been awarded by the Chairperson of Nisikhola Rural Municipality to the winners.