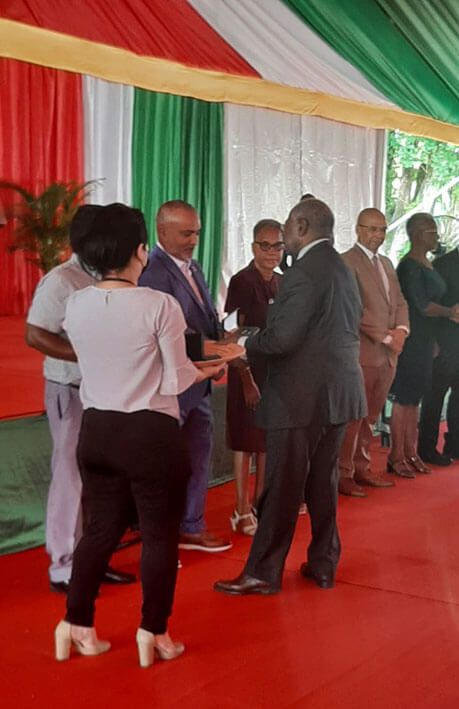 On November 23, 2022, the President of the Republic of Suriname, Chan Santokhi, awarded Mr. Jerrel F. Gauri, President of ITF Suriname, the Knight class of the "Honorary Order of the Palm" for the reintroduction of ITF Taekwon-Do in that country, the establishment of the martial arts center of Suriname and the work done with children to provide them with tools to succeed in life.
On the occasion of the 47 years of political independence of the Republic, President Santokhi paid special attention to 127 people who were nominated for an honorary award for their exceptional and selfless commitment to the country and the people, a fact that has not gone unnoticed.
It was highlighted that the effort of these people for their own neighborhood, district and even in regions should serve as an inspiration for others and that these actions have made a difference for small and large.
"Honor where honor is due," said President Santokhi, "it is this class of people who selflessly contributes to shaping and developing our republic," and one by one he handed out the great ribbon of the Honorary Order of the Palm.