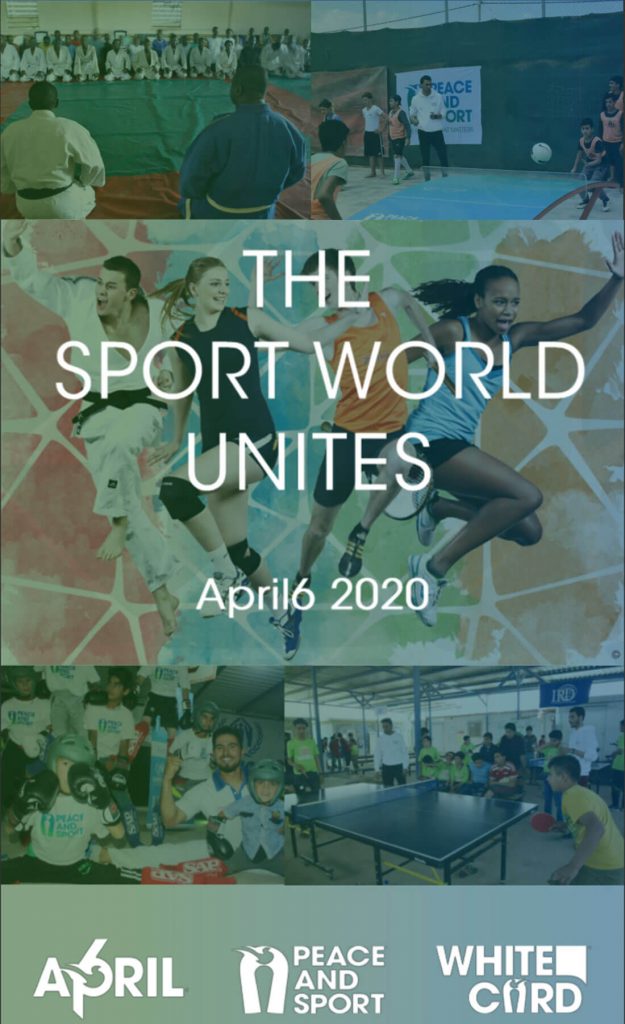 Under the title The Sport World Unites April6 2020, the organization presented its last magazine.
Peace and Sport is a neutral and independent worldwide organization that is operational in using sport and its values as an instrument for peace founded in 2007 by Modern Pentathlon Olympic Medallist and World Champion Joël Bouzou.
As expressed on their website (https://www.peace-sport.org/) "In less than 10 years, the dynamism of sport has already enabled us to reinsert child soldiers back into society, to help war orphans rebuild their self-confidence, to reintegrate refugees, facilitate access to education, and more…
The use of sport as a pedagogic tool has motivated the international sports movement into tangible action. In parallel, our success in the field has made political leaders and governments aware of how sport can be genuine and effective mechanism for peace.
Furthermore, they are increasingly working with international companies, to encourage them to integrate sport into their social responsibility and local policies."
Peace and Sport shared the last magazine with the ITF members and through this publication, the organization highlights the unity demonstrated by the sport world on the occasion of the 7th edition of April6, the International Day of Sport for Development and Peace.
On page 38 of the same magazine, the organization published by way of recognition, the "#White Card" campaign carried out by the ITF.
Let us remember that April 6 was declared the International Day of Sport for Development and Peace by the United Nations, and on the other hand, the white card is a symbol of union between peace and sport, and was created to join a common space for everyone, without distinctions of any kind. All together.
Thus we also see the future in the ITF.