On 5-7 March 2021 in Taraz city (South Kazakhstan) was held first Taekwon-Do ITF Kazakhstan Championship among children, cadets, pre-juniors, juniors and adults. Following the results of the Championship, will be form the National team of the Republic of Kazakhstan in Taekwon-Do.
The championship was held in the city of Taraz, 22 Tauke Khan Street, Sports Arena "Taraz-Arena" named. During the competition, all safety measures were observed in accordance with the resolution of the Chief Sanitary Doctor of the Zhambyl region and the Competition Regulations.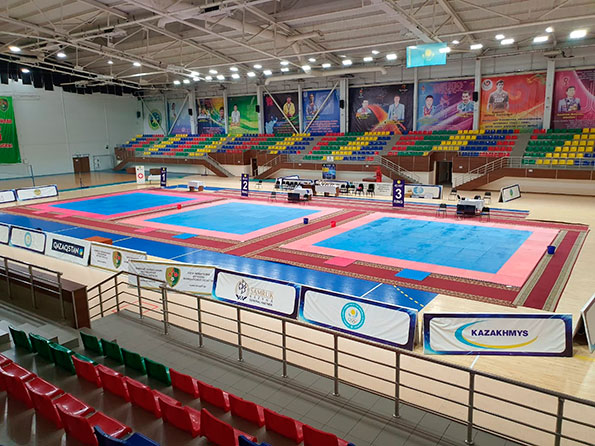 The championship brought together athletes from 8 regions and 3 cities of republican significance: Zhambyl region, Turkestan region, Pavlodar region, East Kazakhstan region, Aktobe region, Almaty region, Akmola region, Karaganda region, Almaty, Nur-Sultan, Shymkent.
The competition was held for 2 days: 06-07 March 2021.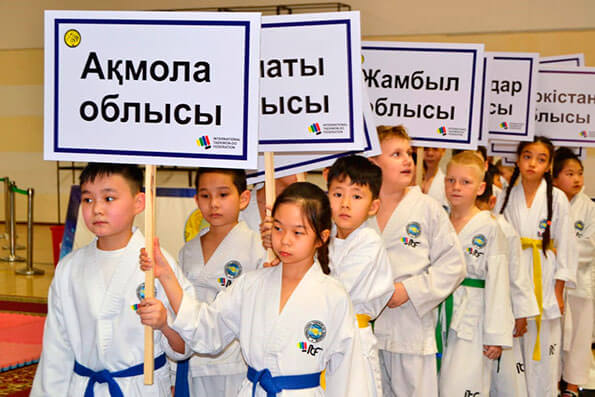 The total number of athletes was 230 participants. Male – 171 participants
Female – 59 participants
The competitions were held in the following disciplines:
1. Matsogi (sparring) – personal competitions.
2. Tul (patterns) – personal competitions.
According to the results of the Championship, the winning regions in the overall medal standings:
1st place-Almaty city: 23 gold medals, 23 silver medals, 20 bronze medals;
2nd place-Nur-Sultan city: 19 gold medals, 10 silver medals, 9 bronze medals;
3rd place-Shymkent city: 16 gold medals, 17 silver medals, 9 bronze medals.
On this Championship were awarded: 100 pcs – gold medals, 100 pcs – silver medals, 104 pcs – bronze medals, total: 304 pcs medals.
Tournament Director – Mr. Serik Abdukhamit
Tournament secretary – Ms. Diana Khan