Master Abelardo Benzaquen (chair ITF Umpire Committee) and GM Gordon Wallace (member ITF Umpire Committee) were the instructors for the International Umpire Course (IUC) organized in Malaysia Taekwon-Do Federation (MTF) from May 5 to May 7, 2023. 92 participants from Malaysia, India, Nepal, and the Philippines participated in this course.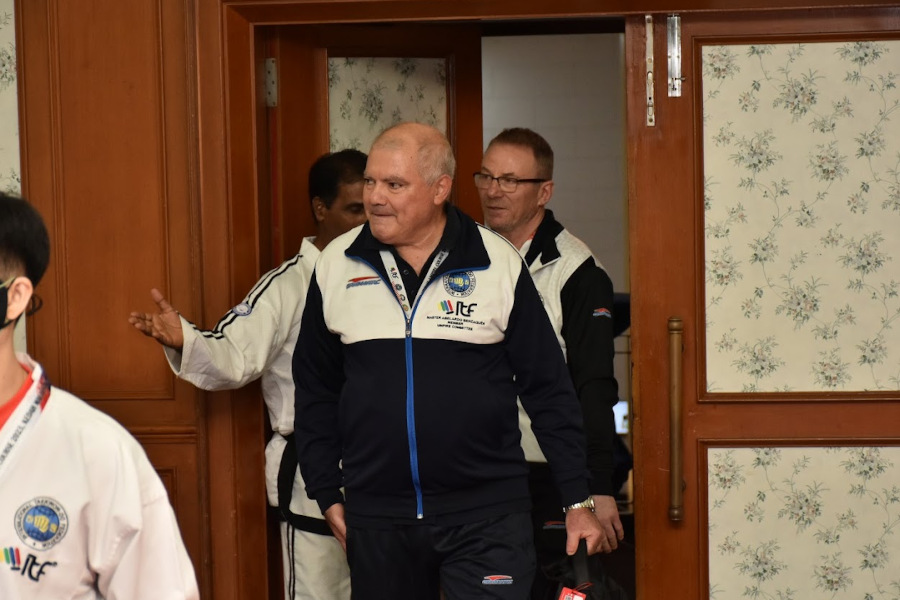 After the registration, the first session commenced at 5 pm, where Master Benzaquen and GM Wallace were briefing the importance of a jury president during a tournament. Some practical runs were also conducted to provide a gist of how to enter a ring in a proper manner, and some of the vital roles in the ring. This first session concluded at around 8 pm, and the organizing committee invited the Umpire Committee along with the MTF President, Master Najmi bin Abdullah for dinner at a restaurant nearby the venue.
The second day started with a buffet breakfast, and participants were required to be in the hall at 8:30 am. After a group photo, the opening ceremony commenced with a few speeches from Master Benzaquen, GM Wallace, Dr. Abdul Razak (IUC 2023 advisor) and Master bin Abdullah (MTF President). The ceremony concluded at approximately 9:30 am and session 2 started with familiarization of the scoring system. A simulation run was conducted with groups being split into smaller rings.
After lunch, the next session resumed with training on scoring techniques for pattern and sparring. Here, the Umpire Committee emphasized on how to provide scoring, types of false/faulty movements and how to give commands based on the respective roles in the ring. They also took the time to brief on how to handle general situations such as when the participants are aggressive or agitated, when teams are hauling time, un-sportsmanship like behavior, etc.
Day 2 of the IUC concluded at around 6:00 pm and the banquet dinner started shortly after at "The Lounge". A total of 70 people attended the dinner. A short opening speech was provided by Dr. Razak and Master Benzaquen, where they thanked everyone for attending this event and ensuring the success of it.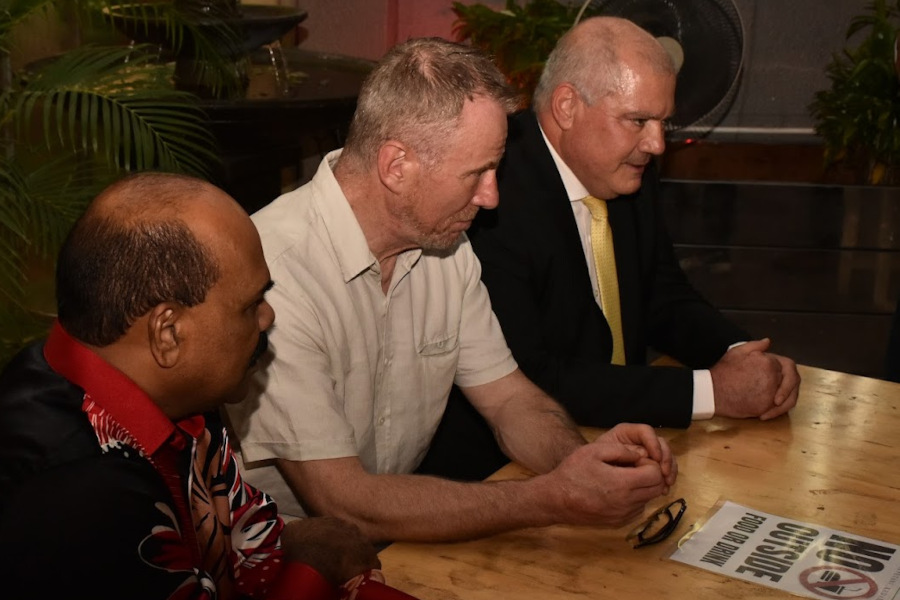 I think it went great overall, Kedah, Malaysia, is such a unique place, and the event was very well managed by the organizing committee

David Lang (IUC participant)
The last day on May 7 started with power test and special technique. The Umpire Committee emphasized on the sequence while performing/conducting a special technique event. After a short tea break at 10.20 am, the next session was simulating a full sparring and pattern event. Participants split up again in groups of three and were demonstrating a full sparring/pattern event. After the closing ceremony at 12:15 pm, participants expressed their gratitude for this exceptional event.
Master Abelardo Benzaquén
Chair ITF Umpire Committee