It is not self-evident that in a martial art one has the opportunity to meet the founder to train with him or to experience moments together. I had the great luck to learn from General Choi ( "drinking from the TKD source"). In the course of the many seminars with him, but also in private moments, I would like to share the most important ones from my point of view:
In April 1995 the ITF Germany hosted the 10th ITF European Championship in Cologne and General Choi was our guest of honor, after having held an international seminar three days earlier in the same hall. He formulated the following sentence in his greeting in the program booklet for the European Championship:
"On this historic occasion it gives me great pleasure to be in Cologne for the 10th European Championships. I am very moved when I remember that it was 30 years ago when I first visited Germany as the head of an ITF TKD Demonstration Team. Since that time there have been many trials and tribulations but I am pleased to compliment Mr. Paul Weiler, President of ITF Deutschland, for his leadership which has meant that things are going along nicely today."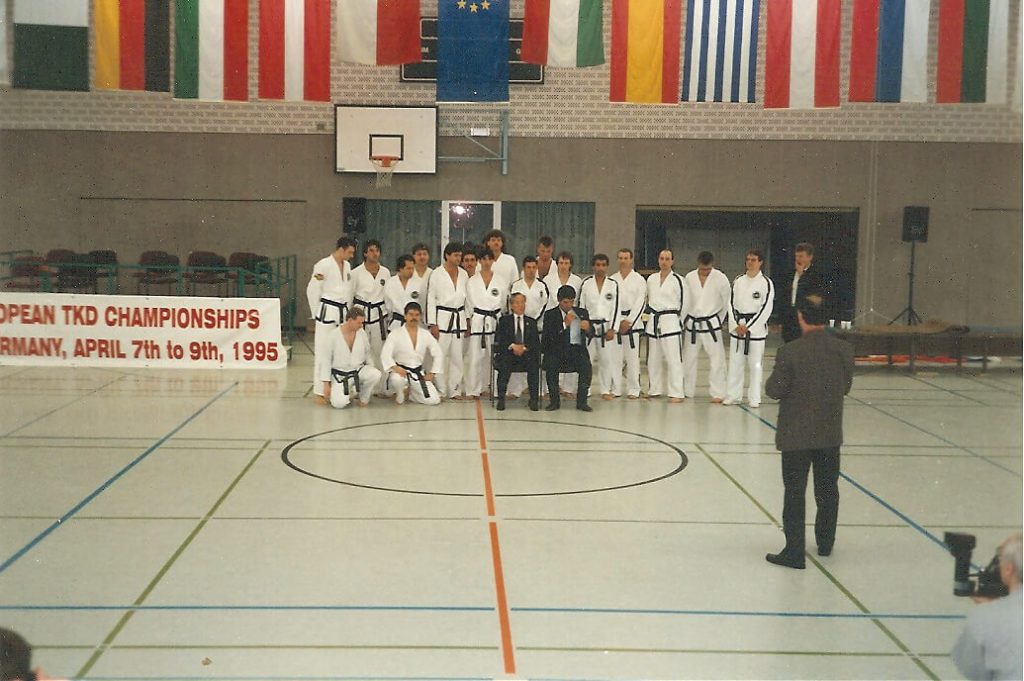 You can certainly imagine how proud I was that the founder of the TKD accepted my invitation to the EC and spent the three days there as guest of honour.
In 1999 General Choi was in Germany (Cologne) for the last time to hold a seminar. On that occasion the Executive Board of the ITF Germany had requested a meeting with him, which took place at my home to discuss the translation of the TKD Encyclopaedia from English into German. General Choi himself had made handwritten corrections (attached you will see just two of them) to this project and handed them over to me personally, which we then discussed in detail. The conversation almost turned into another seminar, because we still asked many technical questions and my living room quickly became a "mini-Dojang".
After the World Cup in Rimini (Italy) in July 2001, I received a personal letter from General Choi appointing me a member of the Consultative Council and inviting me to a meeting in Vienna in early September. My astonishment was only surpassed by my joy that I should be part of this project of General Choi. The meeting in Vienna lasted two days and the founder of TKD explained to us his plan and the purpose of this Council. It was a unique experience to be one of General Choi's closer confidants. Below you will find the minutes of the first meeting of the Consultative Council.