International Taekwon-Do Federation Nepal host the Masterclass ITF Taekwon-Do Seminar in
Pokhara on 29 th September and on the 6 th October 2023 in Chitwan Nepal. The Seminar
Conducted by the Master Kevin Reinelt from Canada.
In Pokhara there were 50 junior participants from domestic schools and Clubs.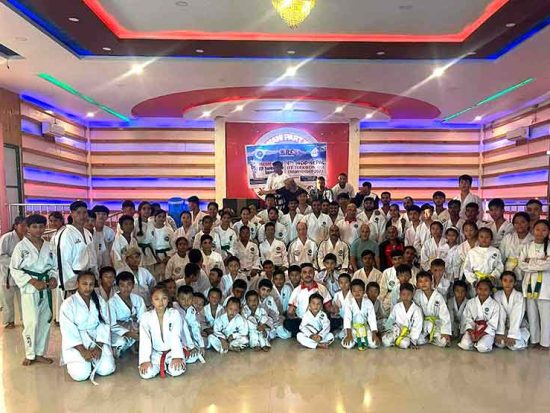 In Chitwan 70 participants from Nepal and 30 participants from the India.
The participants were educated and training of the ITF updated techniques, tournament,
umpire rules and regulation also the sparring and pattern classes has been conducted by the
Master .There were two session of Seminar, all the participants of the seminar was very useful
and they learned the techniques of sparring and training as well as Tuls.