ITF England held its annual congress on 3rd March 2023 in Watford.
The congress was the first to be held under then new statutes for ITF England which have been developed using guidance from Sport England.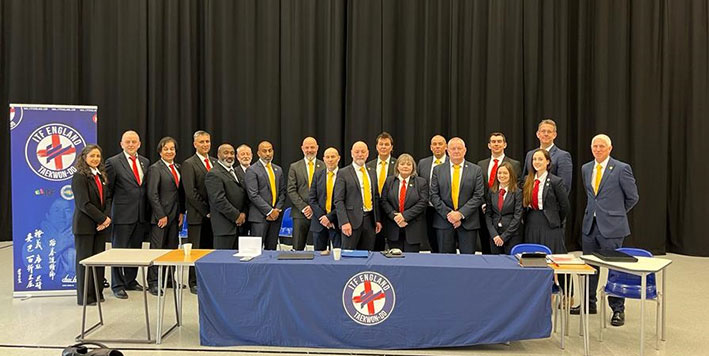 A comprehensive annual report was prepared, which is available on the new ITF England website, www.itfengland.com .
The congress celebrated some of the achievements this year, such as the improved performance of the national team, the great results of English organisations in the world cup, the launch of the new website and the improved financial and organisational health of ITF England.
Income proposals were debated at length, and it was agreed to canvass members on their opinions on how to increase income to support social media, the inclusion of non-executive directors and how to improve diversity.