On March 6-7, organized by All Russian Taekwon-Do ITF Federation was carried out an International Adapted Course for Russian speaking citizens.
Now this direction is also systematized, structured and worked out. Taekwon-Do ITF covers all segments of the population and conquers the whole world!
The course was conducted by the Chairman of the Inclusion Committee Leonardo Oros DueK (Israel) and Anabel Vicario (Argentina).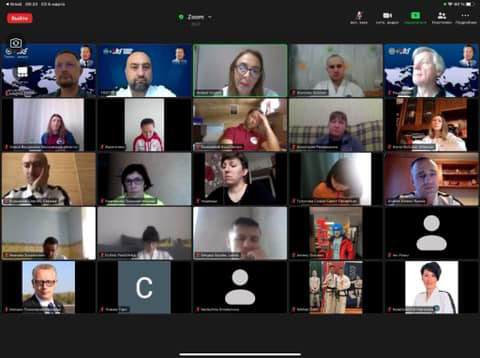 The President of the International Taekwon-Do Federation, Grand Master Paul Weiler, the Chairman of the Technical & Instruction Committee, Grand Master Hector Marano, and Vice President of the International Federation, Tsilfidis Lazaros, delivered welcoming speeches in support of the course.
The course was attended by 40 instructors from 8 countries, namely: Russia, Greece, Latvia, Moldova, Ukraine, Kazakhstan, Kyrgyzstan and Belarus.