After the 169 IIC in Asunción (Paraguay), GM Paul Weiler traveled to Peru to spend a few days on vacation and then celebrate his 50th anniversary of Taekwon-Do together with the members of the Confederación Peruana de Taekwon-Do ITF.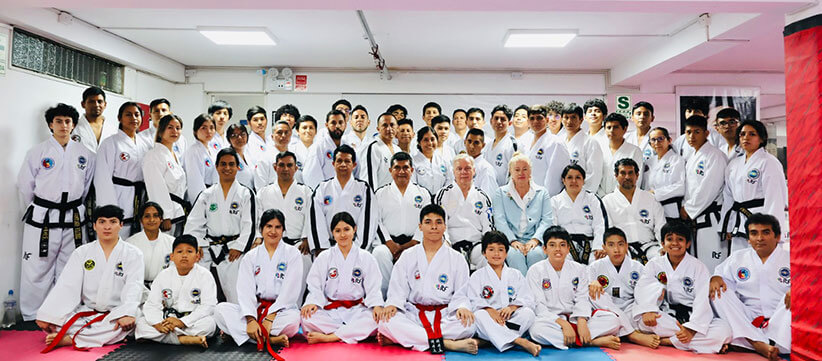 During his stay in Lima, the Peruvian capital, he conducted a master class with the participation of 60 black belts from schools affiliated with the National Government, in which different technical aspects were reviewed with emphasis on patterns.
GM Weiler proposed various methodologies and examples on how to correct the errors that he observed among the participants, who showed great enthusiasm and interest that was reflected in the number of questions asked.
At the end of the class, everyone expressed their joy for the knowledge acquired and committed to putting it into practice immediately.
As part of his vacation, the ITF President had the opportunity to visit Machu Picchu, one of the main tourist places in Peru.
With deep gratitude and wishes to have your visit again soon, the Confederación Peruana de Taekwon-Do ITF would like to express that it was an honor to have the visit of GM Weiler, president of the ITF, which served to strengthen the union of the instructors and practitioners in general, as well as to show our technical level and protocol.