The Federazione Italiana Taekwon-Do ITF (FITAE-ITF) is pleased to announce to the ITF President, to the Board of Directors, and to all ITF member countries, the outcome of the recent elections.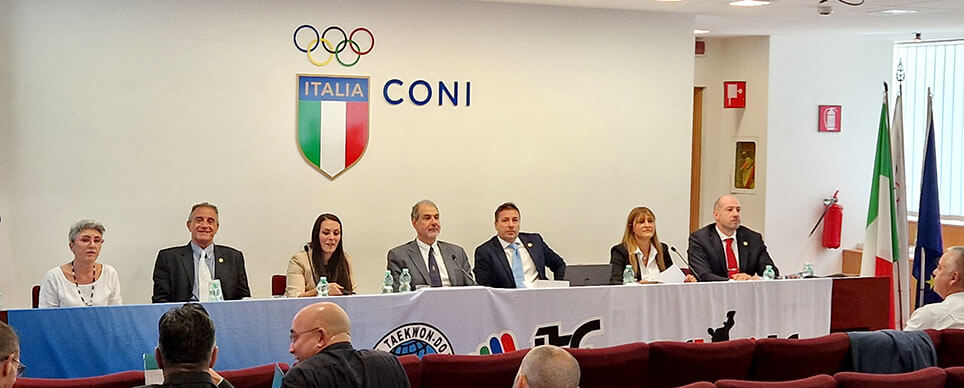 In the General Assembly, democratically held and properly constituted in Rome on 30/09/2023 in the CONI meeting hall, all the affiliated members, present in person or by proxy, voted to elect the FITAE-ITF Board of Directors for the four-year term 2023-2027.
The result of the vote is as follows:
PRESIDENT – Ms RACHELE FOGLI, Master VII DEGREE
VICE PRESIDENT – Mr FABIO IOVANE, Master VIII DEGREE
BOARD MEMBER AND SECRETARY GENERAL – Mr LUCA MARAGONI, Master VIII DEGREE
BOARD MEMBER – Mr MIRCO PEGORARO, Sabum VI DEGREE
BOARD MEMBER – Mr LUCA SACCOMANNO, Boo Sabum III DEGREE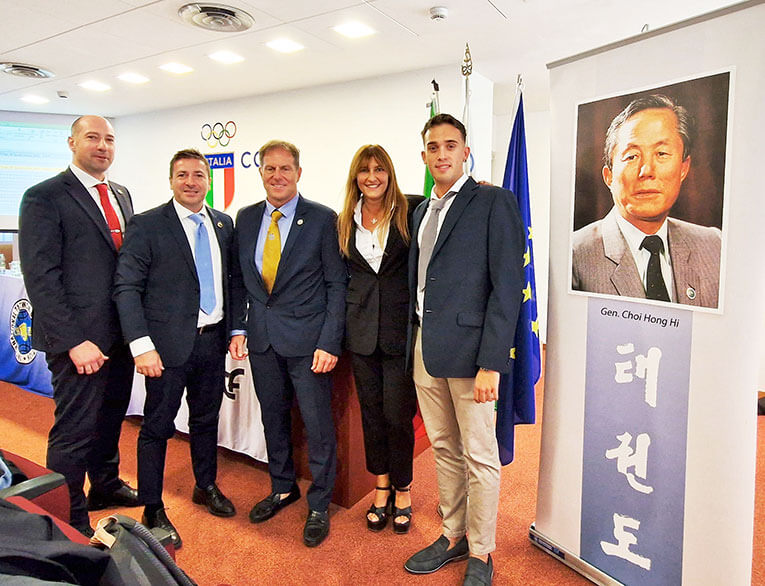 The Italian Taekwon-Do Federation FITAE-ITF is grateful to GM Carmine Caiazzo and the former members of the Board of Directors for their valuable work and dedication during the past years.
The newly elected Board of Directors will continue the long-standing cooperation with the ITF, and with all its member countries, for the development of Taekwon-Do in Italy and in the world.