This first online International Technical Seminar is open to all black belts and will allow them to fulfill the requirements for the degree examination at any time.
An excellent opportunity to continue learning together with the full Technical Committee.
There will be three consecutive days of 4 hours each.
The event will be with dobok, and in some items it will be with active participation, for which we recommend that you plan a space within your possibilities.
The official language will be English with Spanish translation and you can participate by registering at itf-books.com
DEADLINE: DECEMBER 5TH

Questions should be sent in advance to [email protected], indicating in the SUBJECT the name of the Form.
The conference will have the participation of the full Technical Committee:
GM Héctor Marano
GM Ung Kim Lan
GM Pierre Laquerre
Master Paul Mc Phail
Master Jurek Jedut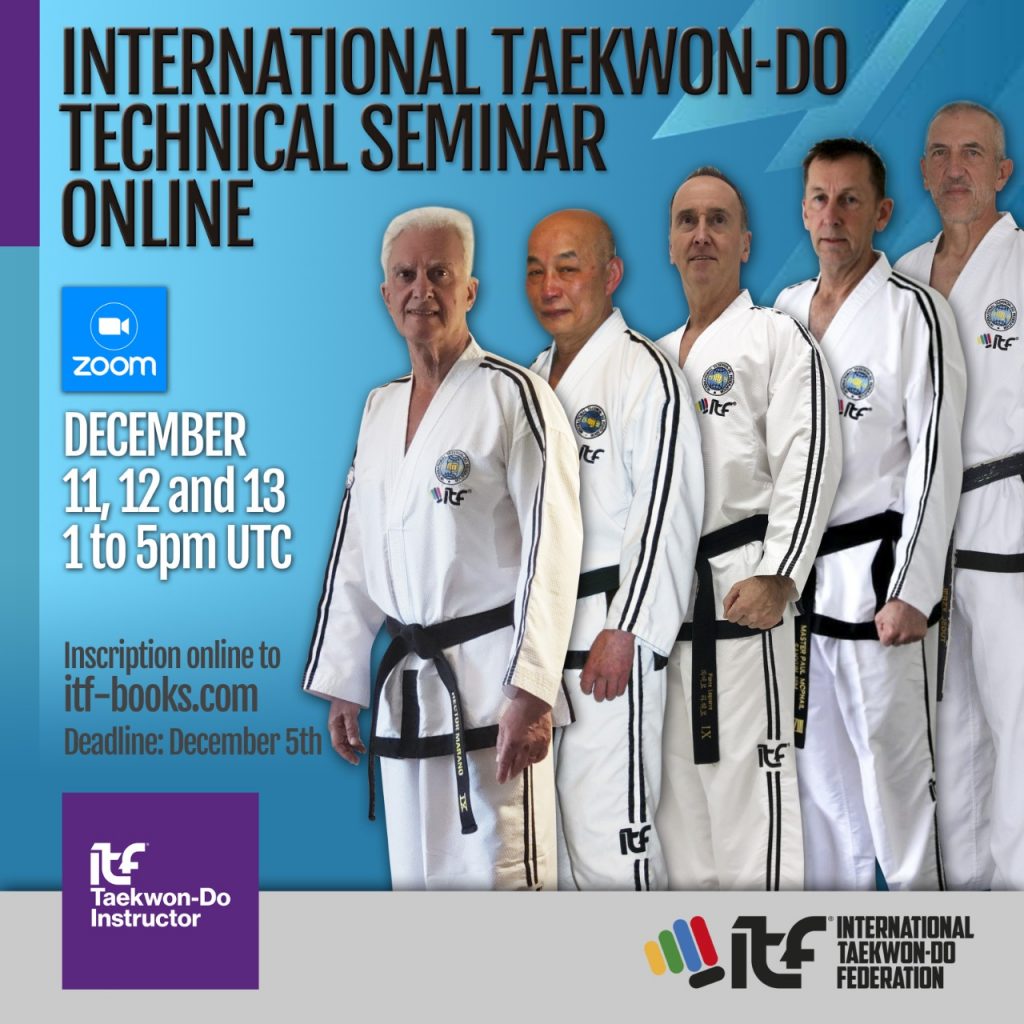 To register you must do so through the page itf-books.com
Once registered, you must send a photo with dobok, indicating the country you represent along with their registration code to [email protected]
In the next days, the NA and AA will receive further information about the inscription.
Organized by: ITF