Dear ITF Members,
I hope this email finds you well.
WE PROVIDE VERY IMPORTANT INFORMATION FROM THE ORGANIZER OF THE VIII WORLD TAEKWON-DO CUP
Organizers of the World Taekwon-Do Cup  have noticed that due to E-mail interception fraud there is a misleading communication from one or more of our e-mail adresses.
Whenever you get pushy notes which urge you to wire the money immediatelly, THERE IS A FRAUD!!!!

What you MUST do!– be careful and check that the bank account number starts with letters SI. SI is the international code for Slovenia. This is the ONLY OFFICIAL ACCOUNT that we have for the World cup 2022 Koper tournament.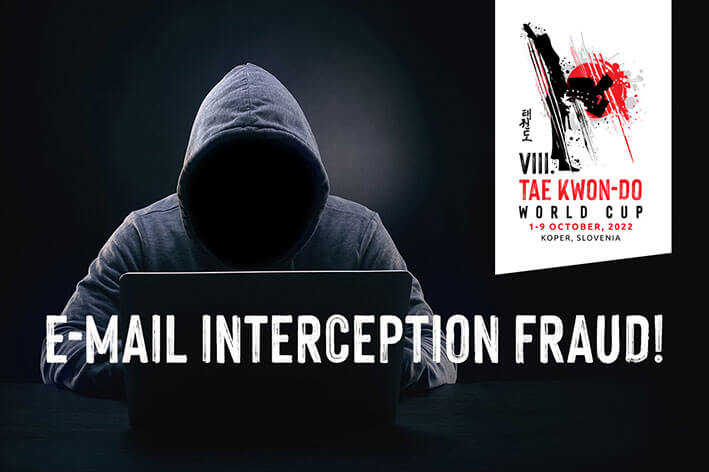 – You can find the bank account details on the Invitation letter on our official web page.
– in case you see any change, any different international country bank code (except SI), please contact the organiser to the official e-mail adress  immediatelly.
The official e-mail adress is [email protected]
– always check the credibility of the account owner with your bank and do not wire the money without double checking anything.
BANK ACCOUNT NUMBER FOR WORLD CUP IS IN SLOVENIA, NOT ANY OTHER COUNTRYS: SI56 0312 1100 0921 895

Be careful my dear friends! With regards,
Tomaz Barada,
President of Organizing team
Link to the information regarding fraud : https://itfworldcup2022.si/e-mail-interception-fraud/