During the opening ceremony of the World Cup 2022 in Koper, Slovenia, ITF president, GM Paul Weiler, presented the official Honorable Grand Master certificate to Honorable Grand Master Thomas MacCallum. HGM MacCallum is the first Honorable Grand Master in ITF history and his certificate was created for this special occasion only.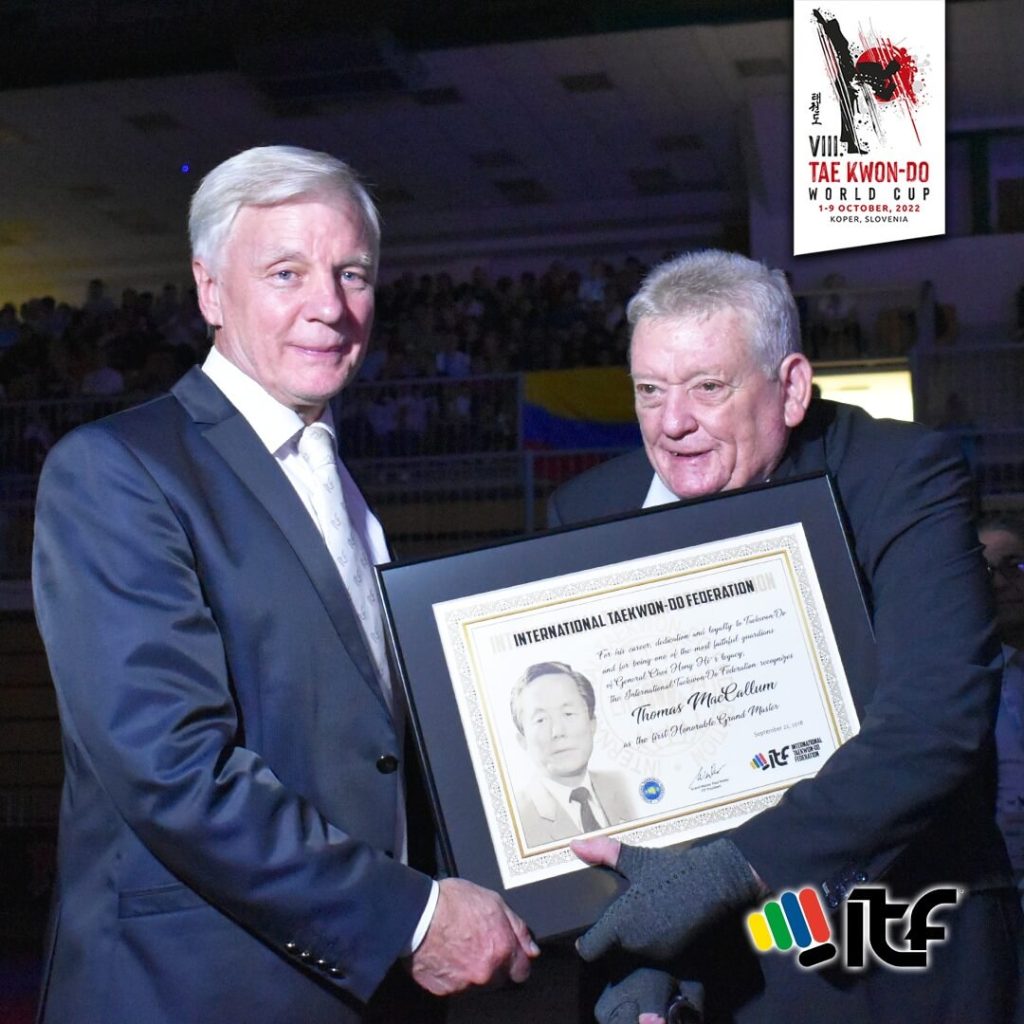 Among his award speech, GM Weiler pointed out the long and iconic path of HGM MacCallum in the ITF. He not only held many positions in the ITF for several decades, including Secretary General. GM Weiler also pointed out the crucial work of HGM MacCallum in improving the ITF into the strong organization that we have today.
GM Weiler summed up his personal appreciation with the words: "HGM MacCallum not only worked closely with General Choi Hong Hi, the founder of Taekwon-Do, he was a personal friend to him, too."
After the president's speech, HGM MacCallum was honored with standing ovations and a moving video of his life and his achievements was shown.