Pierre Guenette was born on July 4th, 1969 in Quebec, Canada.
This 1.88 meter athlete, with skills that dazzled spectators and opponents continues to write his story.
Among his most outstanding achievements in world championships, we can count 2 gold medals (1987 and 1992), 3 silver medals (1988, 1990, 1994), 1 bronze medal (1999), as well as 8 times Canadian champion (1987, 88, 89, 90, 92, 94 and 99).
His sport career is reflected in videos on YouTube, texts on Wikipedia and countless websites, as well as on his Instagram and Facebook profiles, but here we share an exclusive chat with the icon.
He is back.
Taekwon-Do is happy.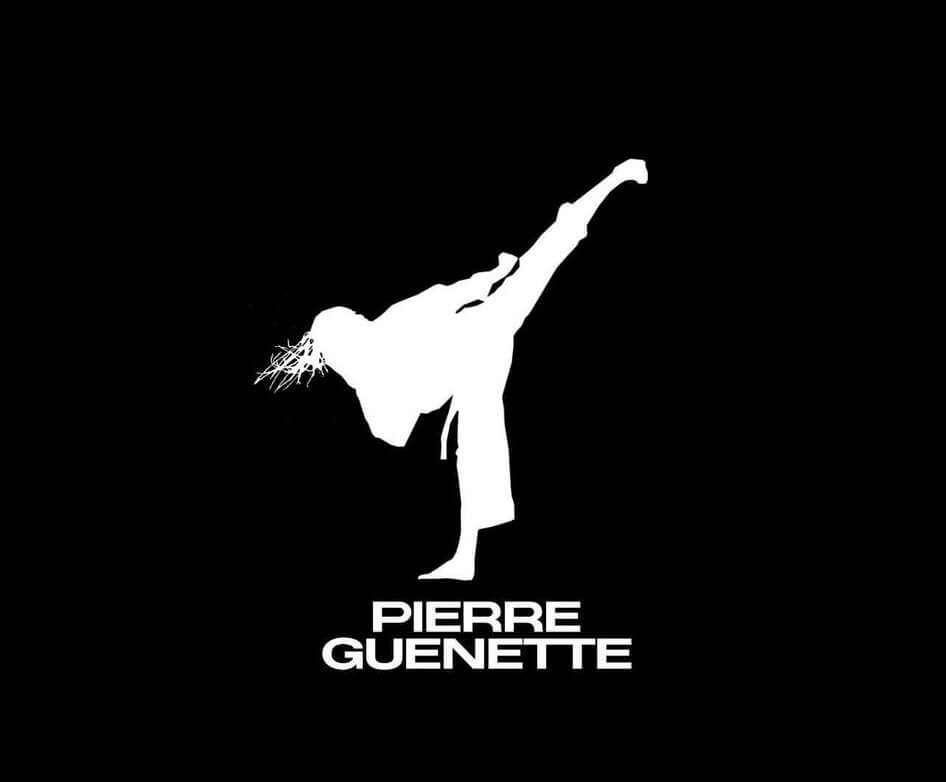 What was the sport you played in school? Who was your idol?
At school I played ice hockey and my childhood idol was Elvis Presley.
What were your preferences: group or individual sports?
Both.
In a group, I like team spirit, comradeship, performing in a group.
In individual sports, I am very demanding of myself, I advocate performance.
But essentially I'm a team guy. I love helping my team to grow and improve.
When I was young, I loved playing with my friends and was very active. I was surrounded by children of my age in my neighbourhood and I was lucky to always be able to play with them.
We would love to know more about the conversation with your father when you were 16 years old and what we suppose, was the "cornerstone" of your later sports career.
My father was the male figure in the house and I regularly asked his advice about the role of a man. One day I asked him, "What should I do to become a world champion?" He replied, "If you want to be a world champion, you have to be an exception and train hard to get there". Subsequently, my mother played a big role in my journey. She helped me psychologically and she guided me regarding healthy lifestyle habits, my life choices, she taught me the important values of respect, courtesy and good manners and she encouraged me to be a good person all that in order to realize this dream of world champion.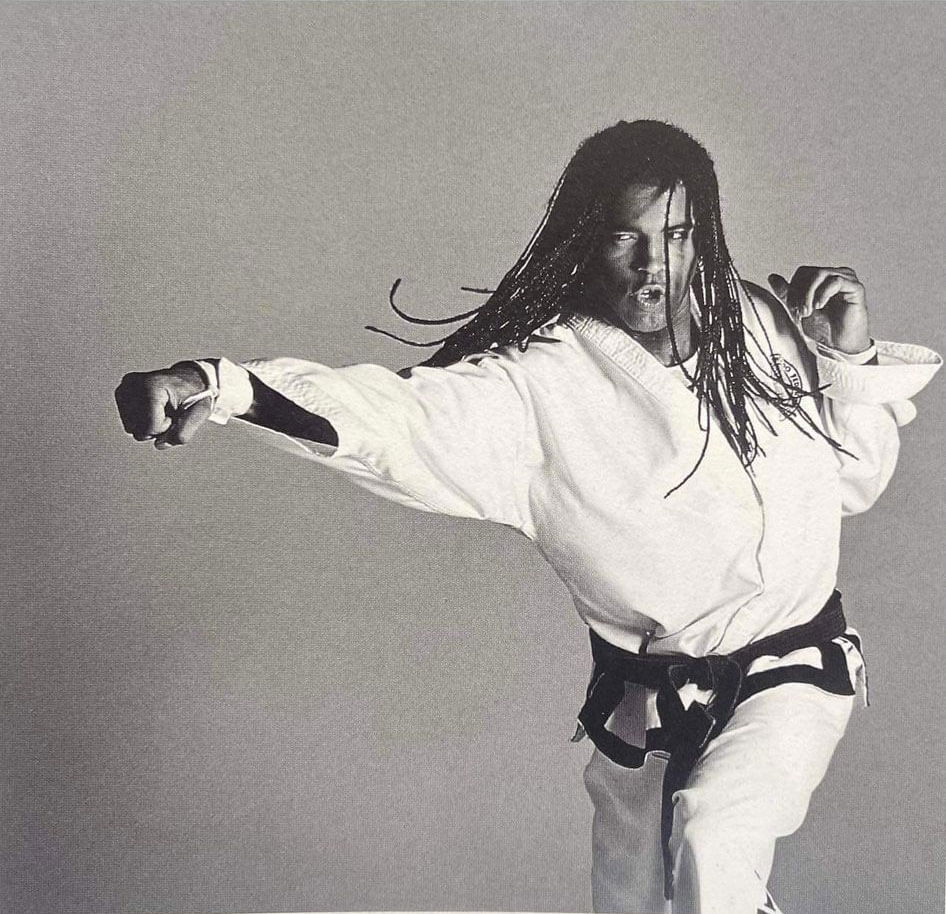 The relationship with your sister seems very important. Could you share more about it?
Since my early childhood, my sister Madeleine (Guenette) has always been maternal towards me, I consider her as my second mother. Even today, we are very close.
Since the death of our mother in August 2021, Madeleine has become the pillar of our family. In 1987, I gave her my first gold medal as world champion as a sign of gratitude.
Before Taekwon-Do, did you train in other martial arts? Why did you finally choose Taekwon-Do? How was that relationship from your beginning in Taekwon-Do until you became a champion?
I started karate at the age of 8 and got my black belt at the age of 13. Between the ages of 13 and 15, I participated in the Eastern Canadian Championships, a competition that brought together all martial arts.
I had a lot of admiration for the followers of ITF Taekwon-Do like Alain Bernier, Paul Germain, and Grand Master Trân Triêu Quân. On these occasions, I competed in the final against Can Manh Nguyen, an ITF Taekwon-Do practitioner who was coached at the time by Alain Bernier. I bowed against him twice. Interestingly, today Can Manh Nguyen is a renowned cardiologist at the Institut Universitaire de Cardiologie et de Pneumologie de Québec and he is the doctor who took care of my father when he suffered a heart attack.
In 1985, a new school of ITF Taekwon-Do led by Alain Bernier was opened in my neighbourhood. Noticing my interest in this martial art, my mother took the initiative to telephone the Quebec Federation of ITF Taekwon-Do and spoke with Grand Master Trân Triêu Quân to obtain information about the school.
During this discussion, Grand Master Trân Triêu Quân told my mother that he had noticed me at the competition and that if I started training in ITF Taekwon-Do, I would become the next world champion of this discipline.
In the "I'm back" video, you mention your first instructor, Alain Bernier. How did you get to it?
When I entered ITF Taekwon-Do, I met an exceptional man who was to become my second father, my training coach, my confidant, my best friend, my mentor: Alain Bernier. We spent a lot of time together training three times a day. We have overcome challenges and trials together. We have travelled all over the world to participate in competitions and over the years we have become a formidable team wherever we went.
What were Alain's teachings that "marked" you?
Work = Results.
Alain constantly told me that no matter our potential, without work there are no results both physically and mentally and technically as well as strategically.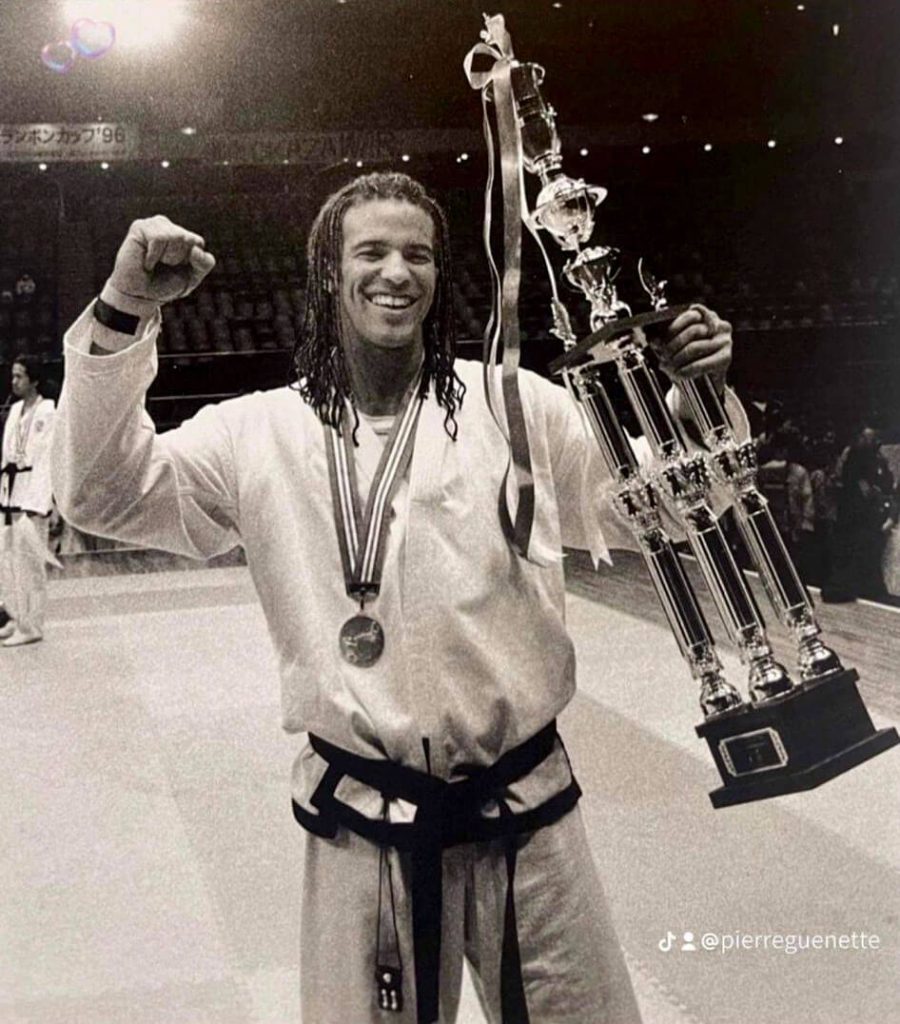 If you had to rescue some points from that learning path, what would you share with us?
Everything is possible! Whether it's a bigger, stronger, faster opponent, there are always solutions to outwit him/her. You have to know how to adapt to any situation during a fight.
How was your relationship with your training partners?
I've had several sparring partners over the years. I have developed a special and strong relationship with each of them.
What is your first memory in the Do Jang?
As soon as I entered the Do Jang, I felt a special and inspiring energy. When I entered the Do Jang, the salute also represented for me respect for the place of learning and training.
Why did you become one of the best competitors in history?
I was lucky to have a mother attentive to my needs who was always concerned about my well-being. I also had the privilege of being trained by Alain Bernier who has an international champion background and who has achieved success in all areas of Taekwon-Do. For my part, I have always been eager to learn to be better in my art even after winning world championship titles.
During the competitions in which I participated, I realized that nothing was impossible and that I could achieve my greatest dreams. I was, like my mentors, a member of the Canadian delegation which at the time was a world power in Taekwon-Do. Grand Master Norman was the captain of this team; he played his role perfectly and was a great source of inspiration for me. I was so proud to be part of this big family.
Was it easy? How was the "journey"?
The journey to becoming a world champion has been very demanding, but the pressure following a world championship title is immeasurable. I had to learn how to effectively manage this pressure and all the stress that presented itself during competitions. Moreover, this is a subject that I would like to share with the members of the ITF to help them and support them to better manage their stress in competition, but also in everyday life, because we all face adversity one day or another in our life.
I have to remark I received a great support from other competitors and also from my fans in 1992 when I won 1st place in sparring, and I was best in Canadian Team.
I was lucky to be respected in competitions because I was well surrounded by my coach, my sparring partners, and the Canadian team. But the number one support were my fans. All the fans around the world, especially in South America, who gave all the love I needed. Because when I was competing I had a lot of pressure but the love I received was so big. I will never forget that!
To all my fans around the world I want to say THANK YOU for making my Taekwon-Do path so special.
What things did you have to give up? What was your greatest sacrifice?
I don't see it as abandonment, but rather a lifestyle choice. I chose to give myself 100% to my art to achieve my dream. At times, as a teenager, I found it difficult not to do like all teenagers, go out with friends, because I had to train and focus all my energy on my success. I had to train 2 to 3 times a day, eat on an ultra-strict diet and always have restful sleep.
My biggest sacrifice and biggest regret is having had to make the decision to leave the International Taekwon-Do Federation. Initially, when my club changed federation to the WTF in 1998, I refused to make this change, because I had the ITF tattooed on my heart and a promising future with potential contracts in Japan.
Subsequently, my trainer Alain Bernier was able to convince me to take the plunge into the WTF federation. It was a major change, I had to learn a new style and adapt all my fighting reflexes and deal with all the political issues. I asked my coach to let me participate in my last ITF World Championship in Argentina in 1999. He accepted my request, but refused to come with me to coach me.
I had the privilege on this occasion of being under the wing of Grand Master Pierre Laquerre, an exemplary grand master, a friend who believed in my ability to win my last world championship title again, even if this time -here, I participated in the heavyweight category which was not my usual category. Unfortunately, I didn't have time to lose the weight needed to qualify for middleweight. In the round of 16, I managed to beat the 6ft 7in (200.66cm) Argentinian in his country on the central plateau in an overexcited atmosphere. In the semi-finals, I faced a crushing loss to Grandmaster Lan's student *(now deceased RIP).
At the very end of this competition, I took a step back alone in the locker room, because I knew it was my last competition in the ITF. When I left the locker room, there was no one left in the stadium except the members of the North Korean delegation. To my surprise, I heard the salute and at that moment, all the representatives of the delegation were turned towards me and greeted me. It was then that they came to meet me and took photographs with me while making the peace sign. It should be noted that the North Korean delegation was at the time the formidable force, the luminary of Taekwon-Do and my sworn enemy.
I particularly remember an opponent with whom I fought several times between 1989 and 1999 who took me in his arms and then we exchanged a long look full of respect. At each competition, our paths crossed. This moment remains engraved in my memory as being one of the greatest marks of recognition of my entire career in the ITF.
I think the reason why I could surpass myself every time was because I did it from the bottom of my heart… always!
In the same video that I mentioned, we can hear that you are preparing to reintroduce yourself to your family. Please share a bit of your personal experience away from ITF Taekwon-Do. Where have you been? Why did you come back and why now?
I continued my career in the WTF federation until 2004. At that time, I did not see a future for me in this federation. So I bowed out of Taekwon-Do. I worked in the event industry.
During all these years, and until her death in 2021, my dear mother told me that she deeply wished for my return to the world of ITF Taekwon-Do, that my place and my happiness were there. I have had this call in me since 1999, it lived in me and I missed the ITF Taekwon-Do family deeply. During all these years, I kept links with members of the federation, former training partners, opponents, Grand Masters.
I have always been informed and interested in the progress of the federation and I was thinking of making a comeback. I took the time to find out from all the federations about the procedures for making an official return and each presented me with opportunities. Grand Master Pierre Laquerre demonstrated to me the seriousness of the ITF federation under the leadership of Grand Master Paul Weiler, the strength of the structure and its development during all these years.
During the IIC in Montreal last December, I had the chance to meet Grand Masters Weiler, Norman, Marano, Lan and Laquerre who took the time to listen to my ideas to make the federation better known around the world. I had a more than warm welcome from them and I felt great marks of respect. These meetings, particularly with GM Norman, who was my captain for several years in the 80s and 90s, made me relive a strong sense of belonging and fuelled the flame of Taekwon-Do in me. What marked me greatly during this meeting was the humanity of Grand Master Weiler, his closeness and his sensitivity to others.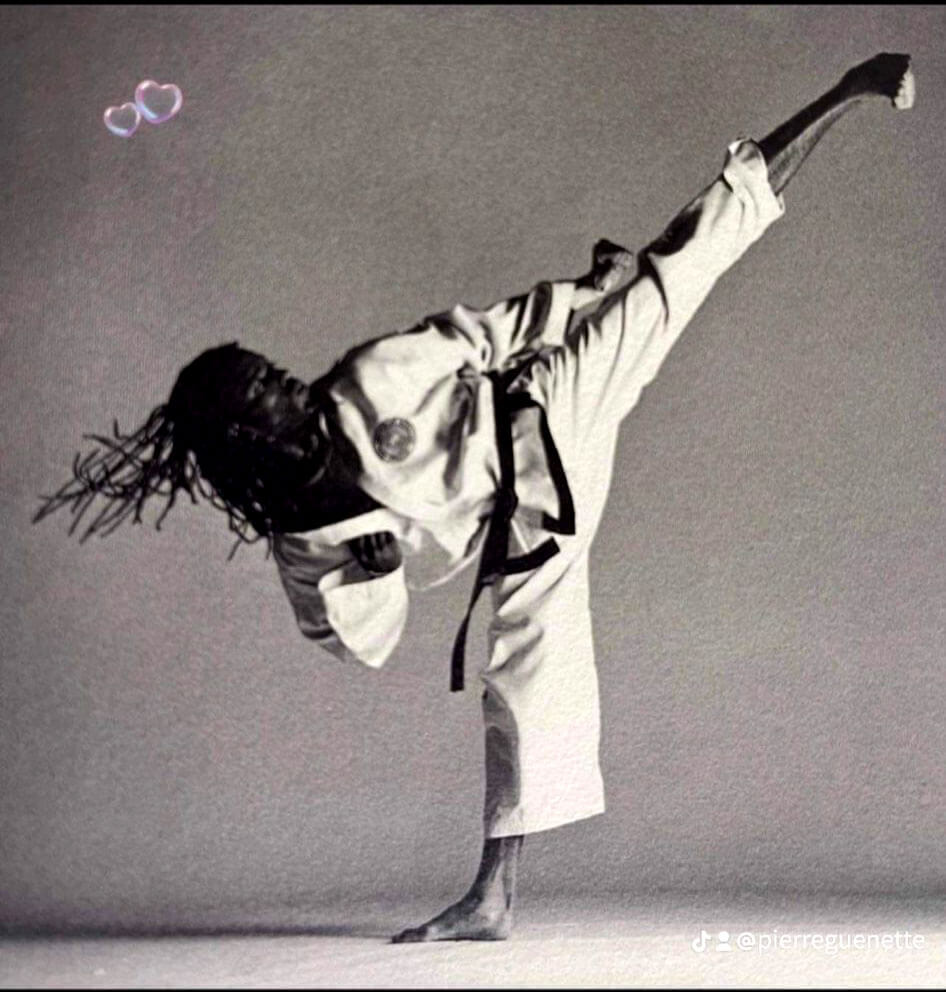 If we mention General Choi, what comes to your mind? Did you meet him? What are the experiences that you remember?
I had the opportunity to meet General Choi several times during my Taekwon-Do career. The first time, I was barely 17 years old. After a competition, during the banquet, General Choi invited me to join his table to tell me that he thought I had a lot of talent and that I will one day be a world champion.
Being a world-renowned personality, especially in the area of competitions, your statement that ITF Taekwon-Do is the most beautiful Martial Art carries great weight. On what do you base that statement? Or in other words, according to your personal experience, why is ITF Taekwon-Do the most beautiful Martial Art in the world?
Indeed, I was recognized around the world as a Taekwon-Do world champion. For those who know me better, the martial arts represent much more than medals for me. It is a way of life on the physical, psychological and spiritual levels.
I started martial arts very young and I was raised through the values of these arts. Taekwon-Do allowed me a great openness to the world; I met people from all over the planet. I was able to teach men and women who occasionally lived difficult situations.
Taekwon-Do is for me a place of meeting, sharing, support and a big family. Medals, although I recognize them and am very proud of them, are just bonuses in this enriching life experience.
My power in sparring wasn't the speed or the strength but it was the ease of adapting to my opponents. To see their strengths but also their weakness.
In conclusion, for me the ITF with its president GM Weiler Federation is the most beautiful martial art in the world, because it is splendid and complex at the same time from all its angles: the technique, the fights, the patterns as well than the creed of Taekwon-Do.
I deeply wish to spread this art to the four corners of the planet with all my experience, my knowledge and my heart. I will therefore be available to offer seminars across the member countries of the federation and I invite all your readers to subscribe to my Pierre Guenette Official YouTube channel.
I have some nice surprises in store for you concerning my journey in ITF Taekwon-Do and I will soon share my secrets concerning all my preparation before a fight.