Dear Grandmasters, Masters and Instructors!
Dear Association Members!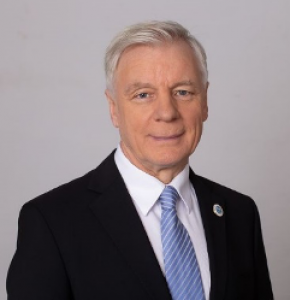 After a terrible time especially after two exceptional weeks, which have paralyzed the world, I hope that you and your families are healthy and safe. The ITF board was and still is in steady contact with the countries that are particularly affected by the Corona Virus and often had to make difficult decisions together e.g. cancellation of events on all continents.
The coronavirus pandemic is unprecedented and has shown the vulnerability of our society but also its most committed, supportive and responsible side. In today´s world we are accustomed to socializing, going out and enjoying travelling but the world has understood that it is time to stay at home, to take care of our loved ones and ourselves.
Over the last few weeks practically every country in the world has first established recommendations, then restrictions and finally prohibitions. Governments are trying to stop the spread of the virus and one of the ways to do this is by closing their borders or order quarantine or even curfews. Even if it seems bizarre or difficult, we should follow the advice of the doctors, assistants and politicians and stay at home. In this way we help ourselves, our families and friends and also the society.
We can do a lot at home = TKD training and from home and thanks to our modern technology we are able to communicate these activities to the outside, e.g. TKD exercises for our students, video-messages or messages to our friends and neighbors or just a phone call.
I do not want to end my message without expressing my appreciation to all people who work day and night to overcome this situation, especially the medical teams, the security forces and those who continue to work to serve and care for the population.
My thoughts are with those who suffer the most and live in the countries most affected!
From mine to your family, I wish you all the best in these uncertain and difficult times. I hope to be able to send my next message to you in better conditions and remain with the best wishes and regards to you and your family.
GM Paul Weiler
ITF President