Organized by the Peruvian Taekwon-Do Federation, the ITF IIC163 was held at the José Antonio de Luxe hotel in Lima, Peru, from January 27 to 29, 2023.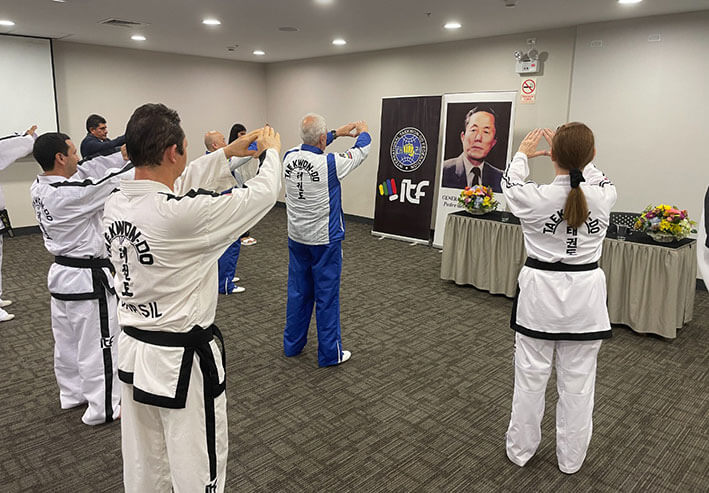 It had the participation of practitioners from seven countries (Argentina, Bolivia, Brazil, Chile, Colombia, Guatemala, Peru and Trinidad and Tobago) among which was GM Azucena Zorzón giving a privileged setting to this first event of the year.
A unique IIC not only for the number of countries and participants, but also for what the return of major events to Peru meant, which has already hosted international tournaments and various training courses.
Lead by the ITF Technical and Instruction Committee, GM Héctor Marano and GM Ung Kim Lan offered as always 3 days of knowledge and memorable anecdotes. In addition, GM Zorzón, member of the ITF Women's Committee, gave an awareness talk to all the participating women, about the importance of perseverance and the empowerment of women through Taekwon-Do.
As always, all forms were reviewed, with particular emphasis on the basis and the correction methodology from the first steps.
GM Lan also shared general concepts of self defense and sparring.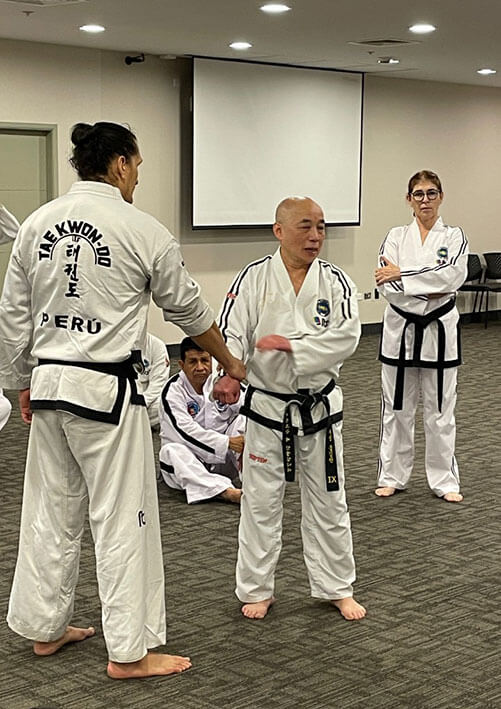 On Saturday 28th, the traditional gala dinner was held where anecdotes, stories and new experiences were shared.
A black belt grading for higher grades was also carried out, which included the graduation of 3 new Masters from Brazil, Colombia and Peru.
And finally, the great news of this IIC was the merger of the Peruvian Allied Association, directed by Master Andrés Peñavazquez with the Peruvian National Association directed by Sabum Nim Tulio Flores Aguilar. A great step that confirms that the union is the way to continue consolidating the objectives of the ITF driven by the management of the ITF President, GM Paul Weiler.
In short, a new IIC that met the expectations of all the participants and the ITF. A pride for Peru to have kicked off a great year.