Triple Special Course in Mexico IIC + IKC + IAC
October 29, 2021
@
8:00 am
–
October 31, 2021
@
6:00 pm
The ITF continues to move forward and work on new challenges around the world. This time with three Special Courses (𝐈𝐈𝐂 + 𝐈𝐊𝐂 + 𝐈𝐀𝐂) that will be taught in person in Hermosillo-Sonora-Mexico, on October 29, 30 and 31, 2021.
This Kids Course is an excellent opportunity for all ITF members to establish knowledge, continue standardizing and continue learning together with one of the creators of the ITF Child Development Program, Maestro Fabián Izquierdo.
A new opportunity to continue learning alongside the leaders of each ITF specialty.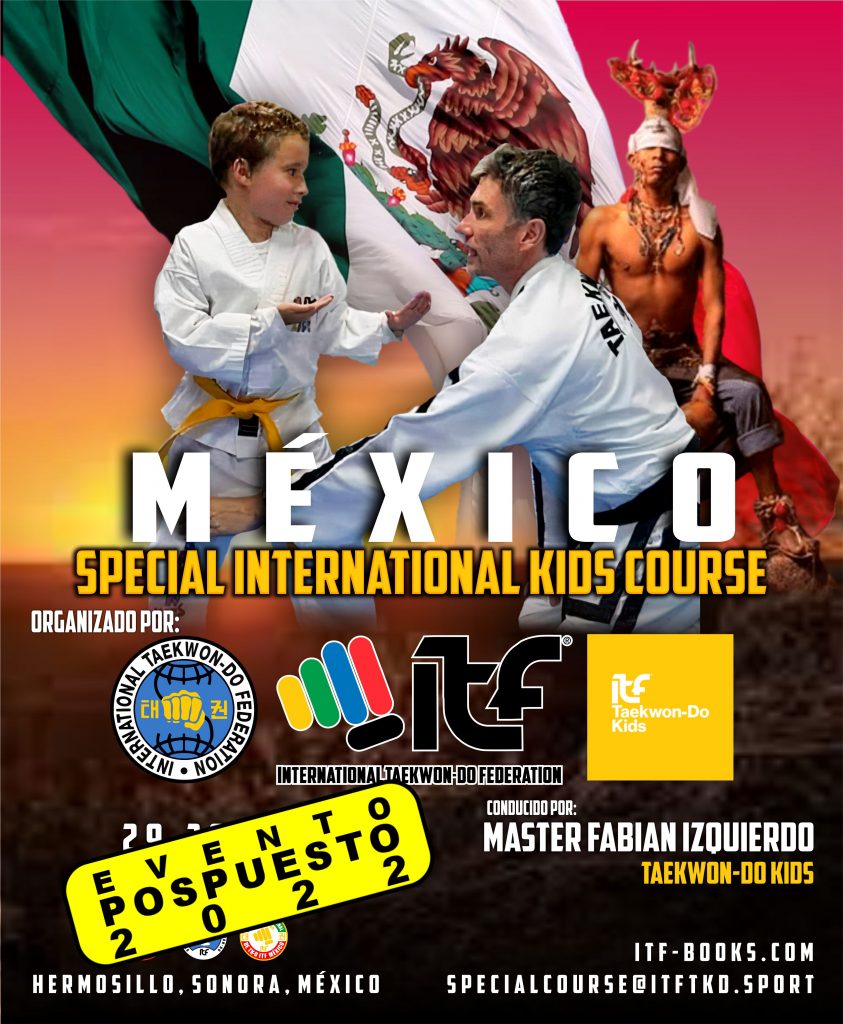 How do I register?
Please visit ITF-BOOKS.COM to register.
What are the date and time of the Courses?
29, 30 and 31 of October, 2021 – from 9:00 am to 18:00 pm.
Contact:
[email protected]
Related Events