Jul 24, 2021
@
3:00 pm
–
Jul 25, 2021
@
7:00 pm
Dear ITF members
As you all know, we had planned to do the first triple face-to-face course (Kids / Adapted / Harmony) in Argentina with the beginning of the activities this year.
And as you also know, for the ITF the health and integrity of its members is a priority.
As well as keeping open all the possibilities to continue training ourselves.
For this reason we have decided to teach the triple course VIRTUAL.
The good experiences already carried out and the positive results encourage us to continue with this project so that our growth continues in constant progress.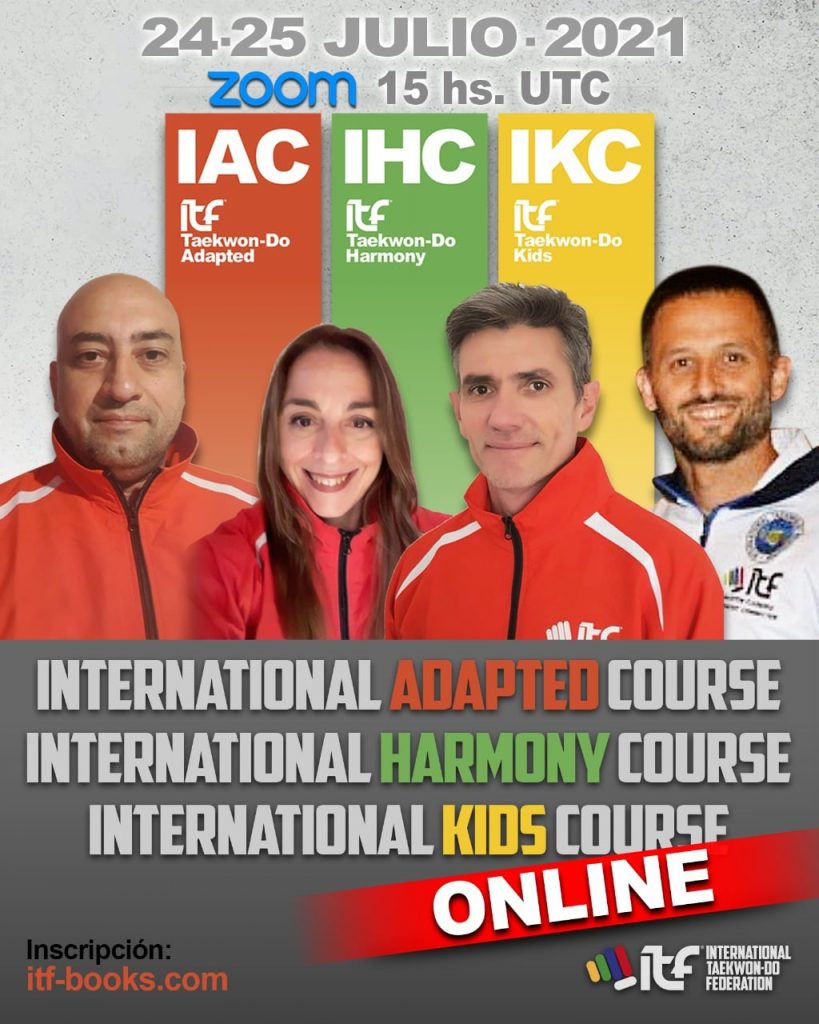 We invite you to register through itf-books.com
The new date is July 24 and 25 at 3:00 p.m. UTC.
PLEASE CHECK THE TIME IN YOUR COUNTRY.
For inquiries please write to [email protected]
WE WAIT FOR YOU