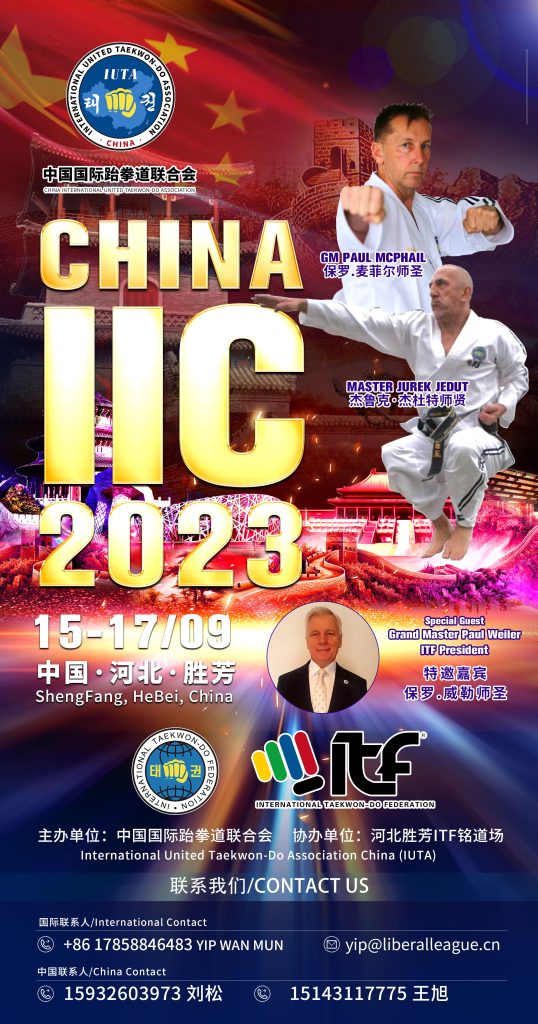 Dear Grand Masters, Masters, Instructors and Students,
It's a pleasure to invite you to the IIC China 2023. It will be held in the beautiful Hebei, China from September 15-17, 2023. After the IIC, there will also be an all level black belt examination on September 17. 
DEADLINE REGISTRATION: June 20, 2023
Event open to colour belts 2nd Gup (red belt) until IX Dan.
Organizer: International United Taekwon-Do Association China (IUTA)
We hope to see you enjoying this event with all the participants.
Info & inquiry: [email protected]
Below you will find all the official invitation and registration forms.
Please send your registration to: [email protected]