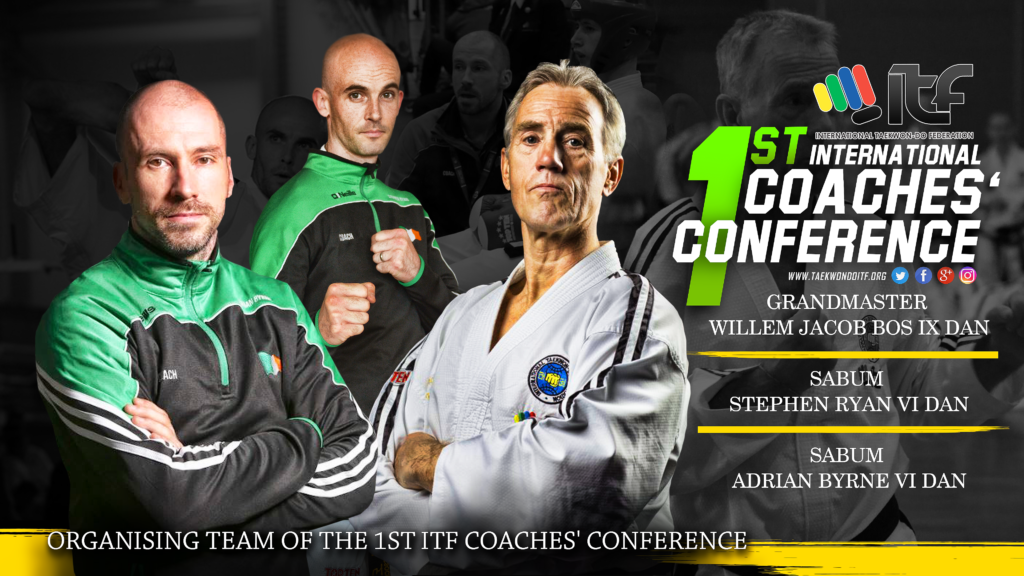 The ITF International Coaches Conference has been a dream of ours for many years. We are very excited to meet with all of our international friends and colleagues and to sharing our knowledge, skills and experiences. The presenters for this event are fantastic and will definitely bring information and ideas to bear that will challenge us as coaches to improve and grow. Most of all we are looking forward to an event that should help to strengthen our ITF community as we learn together.
Never tire of learning. Learn, apply, test and repeat.
 Keep moving forwards.
The 1st ITF International Coaches' Conference, will take place in the University of Limerick Ireland from June 28th to 30th 2019.
This event will bring together well known expert coaches and competitors from within ITF as presenters as well as experts from other relevant Sports fields including Olympic level coaches and University Professors.
This event will give ITF coaches, instructors and athletes the opportunity to come together to further their education in areas such as; Sports Psychology, Plyometrics training, Nutrition, Biomechanics, Performance Planning, Specific training methods to prepare athletes at elite level in Sparring, Patterns, Special Technique & Power Breaking, ITF competition rules, developing a community of coaches, the future of ITF competition, Inclusion of those with Special Needs in ITF.
This event is the first of its kind for ITF and will give you a unique opportunity to openly discuss and share ideas while furthering your learning. It will also be a great opportunity to network and socialise with your peers in ITF.
More information coming soon
Learn, Share, Discuss, Enjoy!
Regards,
Organising Committee
Grandmaster Willem Jacob Bos, ITF Director
Adrian Byrne, Irish Taekwon-Do Association
Stephen Ryan, Irish Taekwon-Do Association
Special Guest: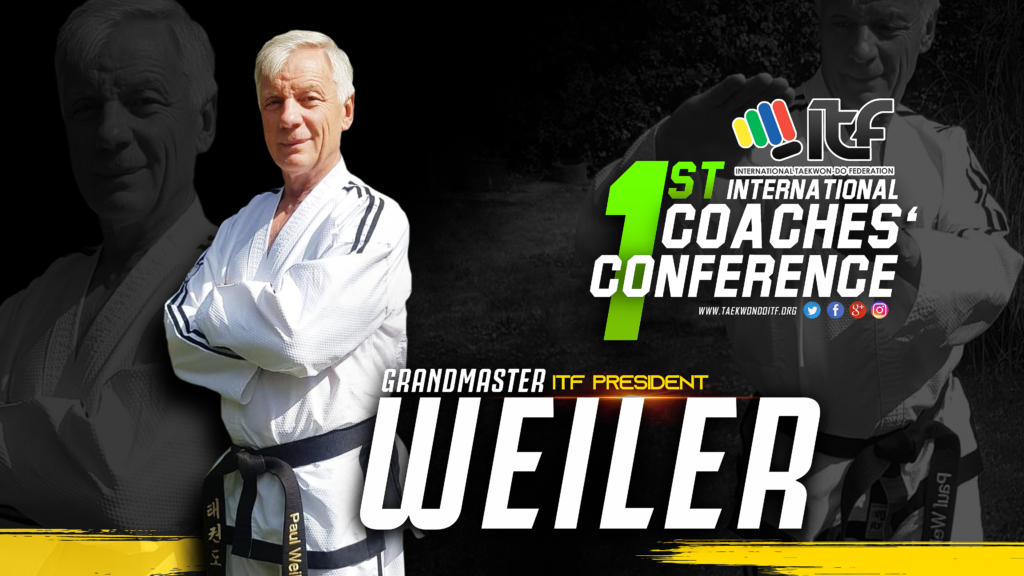 Presenters Team: